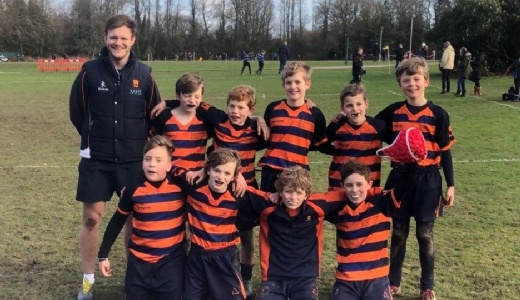 Our Colts (U11) boys were equal first on points in this competitive tournament, held by Solefield School.
With strong performances against St Ronan's, Belmont, Dulwich Prep and King's Rochester, our boys went through to the top of the Group with Yardley Court. Although equal on points, Yardly Court were ahead on matches won, which left Marlborough House as solid and worthy runners up.
Well done boys, a fantastic display of hard work and skill. Congratulations to: Charlie A, Max B, George C, Theo C, Jack D, Bertie H, Ollie J, Miles W, and Otto R.

This season has been an excellent one for the Colts, who have won all their fixtures bar one.
Tom Robson, Games Coach