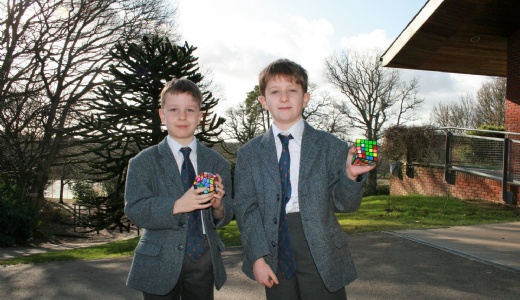 William S and Ralph H in 3L have started a run on Rubik's cubes at MHS.
When Year 3 were talking about what they might like to do in break time, William S, a keen chess player, suggested Rubik's cubes. They were duly ordered in a fantastic array of shapes and colours. Ralph H soon took up the opportunity to join William S in playing with them and soon the boys were established pros. Break time now regularly sees children from across the Prep School twiddling a Rubik's cube, with the older children helping the younger ones with particularly tricky cubes.
We are thrilled that one boy's interest has sparked a trend across the school and are proud to offer a range of activities to children in their break times. Mme De Haan has even put this recent craze to good use in her French Class - see below.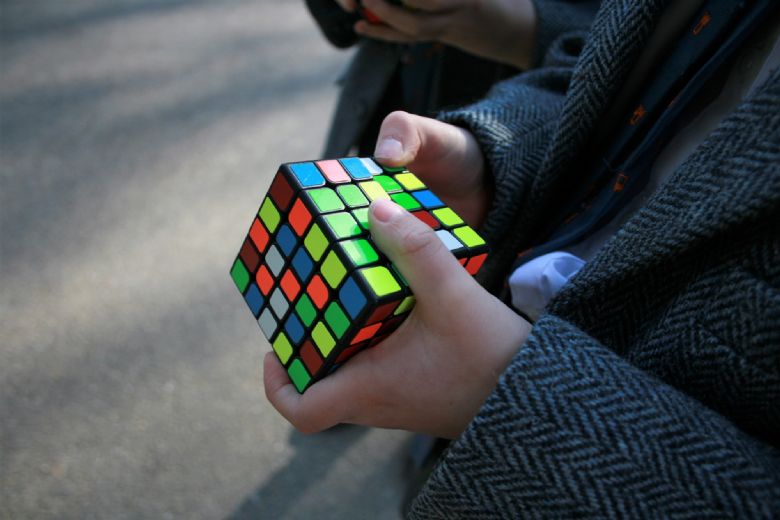 Year 6 French use Rubik's cubes
Rubik's cubes are such a trend at the moment that I decided to use them as a tool in my French lessons. All it took was a good idea (borrowed from a colleague), some padlocks and a translation activity!
Pupils translated sentences to work out the codes in order to open the padlocks and free the Rubik's cubes: Year 6 enjoyed the activity very much. I loved seeing these little colourful cubes trapped and confiscated for a little while!
Mme De Haan