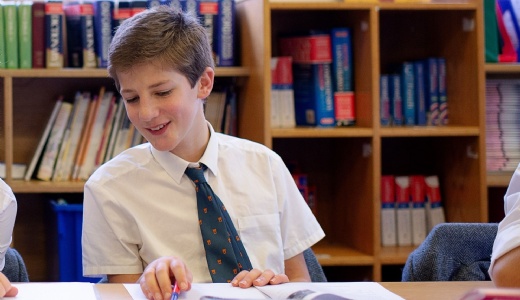 Congratulations to Ralph E in Year 8 for qualifying for the Mathematics Olympiad after taking the Intermediate Mathematical Challenge before half-term.
Ralph was one of the top 500 (or so) children in his age group, with around 300,000 taking the original challenge. Ralph was competing with children from Year 11 and below so he has done fantastically well to qualify in this age range.
He sits the Olympiad next month, and we wish him luck!
A bit more information on the competition:
The Intermediate Mathematical Challenge is a 60-minute, multiple-choice competition aimed at students across the UK.
It encourages mathematical reasoning, precision of thought, and fluency in using basic mathematical techniques to solve interesting problems.
The problems on the Intermediate Mathematical Challenge are designed to make students think. Most are accessible, yet still challenge those with more experience.
https://www.ukmt.org.uk/competitions/solo/intermediate-mathematical-challenge
CW