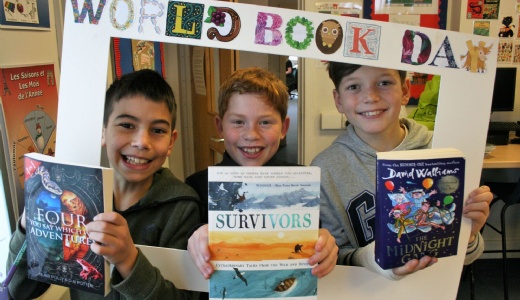 We have had another wonderful Book Week with a fabulous range of events and activities for the children to enjoy and to celebrate the joy of reading.
We started with our annual Book Fair in the Harrison building and children across the school had a wonderful time recommending, discussing and selecting books, earning the school some lovely commission with which to buy…. more books!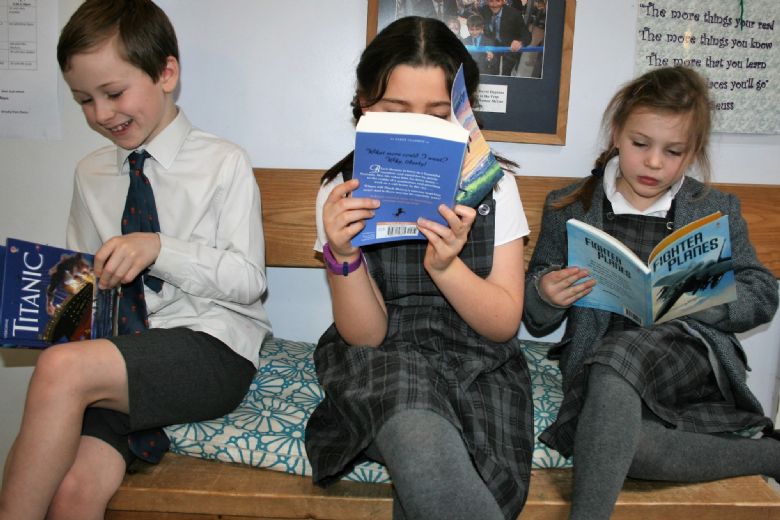 Our visiting authors on Tuesday were very well received too. GP Taylor kept the older children entertained with his masterful storytelling, his humorous and perceptive reading of personality and character and his whacky anecdotes. Children were encouraged to read widely, to be perceptive and notice every tiny detail in people, as it is these skills which will breathe life and conviction into their story writing.
Kev Payne, an illustrator and story teller, spoke to Reception to Year 4 who all took part in an engaging Assembly. Together they wiggled, giggled and hopped their way through a physical poem and created their very own 'Cucumber' poem. The children were inspired to take part, with lots of fun and creative rhymes from all Year Groups including; 'shoe'cumbers and 'blue'cumbers, 'claw'berries and 'door'berries! Kev Payne showed them just how easy it can be to start writing thier own poems and everyone left with big smiles and plenty of exciting new ideas.
Throughout the week, each year group has received a visit from a "Mystery Reader" from across the school. Individuals from Maintenance, Catering, Pre-Prep and Prep have "popped" up in classrooms to share a tale or a much-loved book of their own and to talk about why they love reading; providing fabulous role models for our children in the process.
William Shakespeare also featured in our celebrations on Wednesday, with the annual visit of the Young Shakespeare Company whose highly original, humorous and interactive performance of The Tempest kept children in Year 6 and 7 enthralled. This was the highlight of the week for many of the children and as ever, the group of professional actors were inspirational.
During the week some of the children in Year 8 enjoyed a spot of "speed-dating" – of the Literary kind! Children had 3 minutes in which to "sell" their chosen book to their partner and then, after swapping roles, partners moved on and continued the routine with a new person. At the end of the session, they gathered together to discuss the books they had been recommending and to decide, from the feedback received, on which were the most popular and most likely to be read by others. A very entertaining way of sharing a favourite book!
Dressing up for World Book Day on Thursday again saw a wonderful turn out of costumes and characters! It is always a treat to see the enjoyment in the children's faces and to chat to them about their chosen character. We had Vikings, and Ladybirds, Harry Potter, Roald Dahl and Horrid Henry characters galore, Burglar Bills, Mrs Vole the Vet, Where's Wally and assorted animals abounded and we quaked under the gaze of a sensational Cruella de Ville! What a great way to end our busy week and head towards the weekend and hopefully…. the chance for some quiet reading!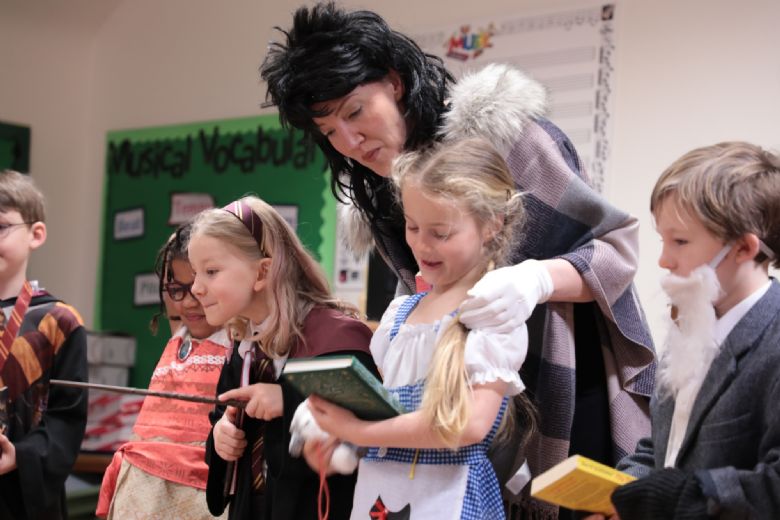 Huge thanks must go to Mrs Willett and Mrs Butler-Graham for organising the Pre-prep's events and participation, to Mrs Mathers for all her help with Middle School and to all colleagues in the English Department (and beyond) for all their support and enthusiasm, as always - and of course to Mrs Atkins, Head of English, for all her enthusiasm and ideas which has made this week a huge success once again!