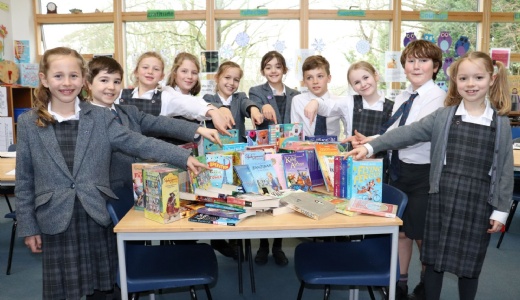 The children in the Middle School were delighted to see such a huge selection of new books arriving for their classroom libraries this week.
Year 4 did the honours of unwrapping each book from its protective wrapping and it was lovely to witness how excited they were to receive each precious volume. From old favourites such as the Famous Five to a David Walliams collection, a Classics selection including literary gold such as Macbeth, Pride and Prejudice and Little Women, and non-fiction books with titles about Ancient Egypt, different cultures and looking after a variety of pets! There is literally a book to suit everyone.
As you know at Marlborough House we truly value children's learning and these amazing books will give every child the opportunity to escape to a different world or explore a new country whilst developing their reading skills even further.
We are very grateful to the Friends of MHS for their generous donation which is being spent on books across the school.
Mrs Melanie Mathers, Year 4 Teacher