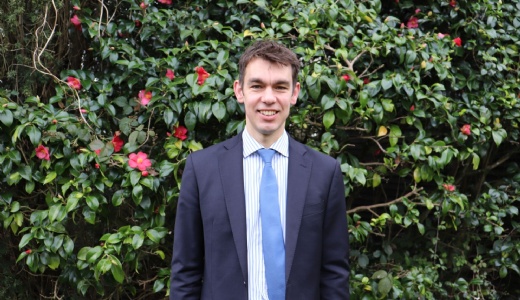 Mr Kimber is our Head of Geography and Head of Seniors and did you know he has sailed round the world! Read on!
Tell us a bit about yourself, what's your background?
I joined Marlborough House having worked in rural Rwanda for a charity, training local teachers. It took me back to my passion within Geography, which is development issues. This passion was ignited when I left school and taught in Tanzania in a very rural, isolated school, although my career path took me to the civil service before becoming a teacher. I've also worked in Chile, Tenerife and Greece.
What inspired you to be a teacher?
I have to say that it was in the genes as my mother also worked in a prep school but the opportunity to 'shape the next generation' is a cliché, but also true.
What's the most important lesson you can teach?
Appreciate what you have, while you still have it - don't take anything for granted, especially your health, family and friends…not to mention your youth!
What are you most enjoying teaching this term?
I loved our field trip to the Isle of Wight, as being out 'in the field' is what Geography is all about for me, taking the lessons in the classroom and seeing them applied in the real world.
What exciting things are happening at Marlborough House at the moment ?
The leadership programme is going very well with lots of Year 8 children helping out lower down the school with their reading, games and music etc. I am very proud to have achieved the Geographical Association Quality Mark in recognition of our Geography teaching at MHS and to also be the subject advisor for the IAPS.
What do you think makes Marlborough House stand out?
The size of the school means that teachers know each and every child incredibly well. Some teachers have taught children from nursery all the way through to Year 8 and the importance of that relationship and consistency cannot be underestimated.
Quick-fire questions
School House: Egan
Years at MHS: 5 year
Club: Table tennis
Unusual fact: I raced a sailing yacht around the world in 2007/08
Highlight of your day: Seeing my young son when I get home
Most memorable moment at MHS: Being in the stocks with Mr Ridge dressed up as Victorian gentlemen