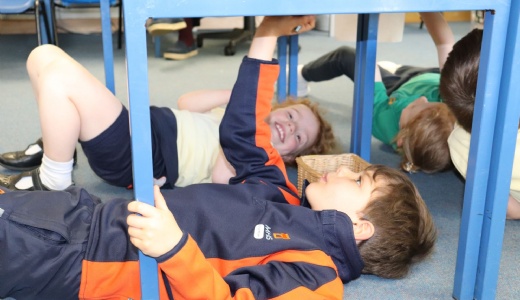 Year 1 have been learning about the work of a range of artists, and this week we looked at Michelangelo.
With a full name of Michelangelo di Lodovico Buonarroti Simoni, he is considered one of the greatest geniuses of Italian Renaissance and was sculptor, painter, architect and poet. Although it didn't take us 4 years, we tried to experience what it might have been like for Michaelangelo as he painted the Sistine Chapel more than 500 years ago. Unlike Michelangelo, who only reluctantly accepted the commission to decorate the Sistine Chapel, considering himself more of a sculptor than painter, year 1 were very keen to experience art from a laying down position and needed little encouragement!
For those with artistic research under their belts, we know that when they picture Michelangelo creating his legendary frescoes, most people assume he was lying down. But it is thought that the artist and his assistants used wooden scaffolds that allowed them to stand upright and reach above their heads. The impression that Michelangelo painted on his back might come from the 1965 film "The Agony and the Ecstasy," in which Charlton Heston portrayed the genius behind the Sistine Chapel's ceiling!