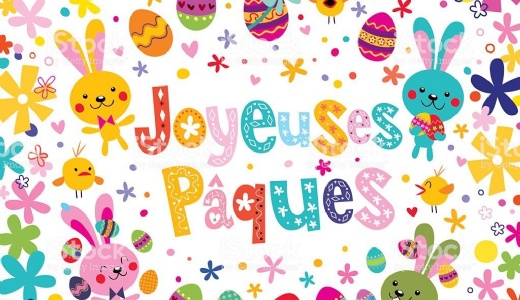 Immerse yourself in all things French this Easter with these tools from Mme De Haan, Head of French.
So what do the French do at Easter?

We do not have the Easter bunny in France but Les Cloches (the bells) who leave France on Good Friday, go to Rome to be blessed by the Pope (France is a Catholic country) and return on Easter Sunday to celebrate the Resurrection of the Christ.
In families that value Easter traditions, Sunday is an opportunity to prepare and eat Easter lamb (leg of lamb or dessert in the shape of a lamb in Alsace:
Find out more here: https://polyglottes.org/2018/04/02/que-font-les-francais-a-paques•-ressource-fle/?fbclid=IwAR235z65cU4zupsfgUK7QOxzLtGRRiejnWXOz-rQHZX09HXtPZIEUT2fX5A (with some help from Google Translate if needed!)
Listen:
Starting with our younger children, this is a great website for short nursery rhymes in French: https://papapositive.fr/30-comptines-a-ecouter-gratuitement-avec-les-enfants/
As you may have seen, 1,000s of children's audiobooks (including in French and Spanish ones) have been made available on Audible: https://stories.audible.com/start-listen
In particular, for those who are advanced in French, Le loup is on Spotify! My pupils will know him as I have read them some of these stories before: https://open.spotify.com/playlist/0OgEJFlbEwcdptiuZLeSuX
Draw:
A fun cut out and colour activity with a positive message for everyone to enjoy. Download the image from the attachment at the bottom of this page.
Tout ira bien - Everything is going to be ok!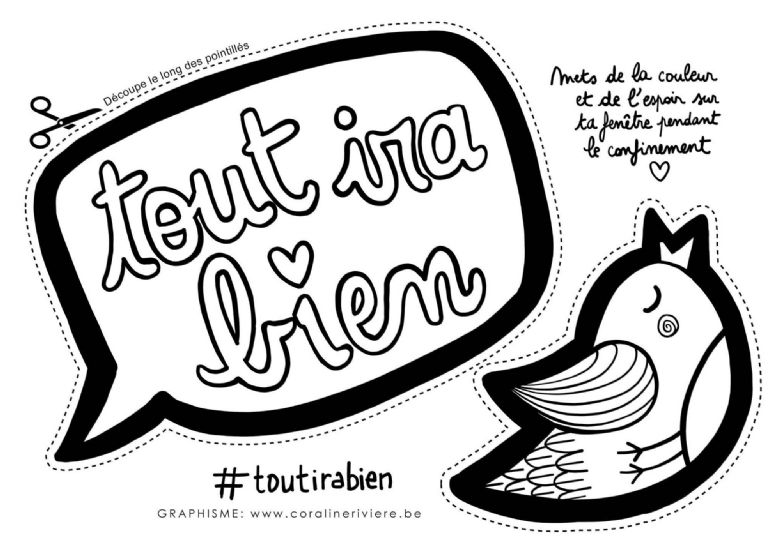 Create:
This is brilliant for DIY activities to do over the holidays, including arts and crafts, games and nursery rhymes: http://www.momes.net/
Easter related activities are available here: http://www.momes.net/Fetes/Paques/Bricolages-et-activites-de-Paques
They even have a section dedicated to entertaining children at home during the current health crisis: http://www.momes.net/Diaporamas/Coronavirus-une-quarantaine-d-idees-pour-occuper-les-enfants-a-la-maison
Dance:
The following link is great for five minutes of French a day whilst exercising. My Year 7 love it!
Bake:
Why not try some fun French Easter recipes including cakes and treats for the table. With ingredients less readily available at the moment, see if there is a recipe that you can create from what's in the cupboard: http://www.momes.net/Fetes/Paques/Recettes-de-Paques
Native Speakers:
Finally, for those families with French native speakers, www.lumni.fr has a wealth of information and resources.
Joyeuses Pâques!