We'll meet again! https://www.youtube.com/watch?v=HsM_VmN6ytk
The nationwide celebrations for the 75th anniversary of VE Day may have taken place at home, but were plenty of ways to mark the occasion.
All our MHS families were invited to hold a Celebratory Tea at home as part of the nation's celebrations. Ms Day shared songs to accompany tea and Mrs Fields set the week's school challenge, which was to make Bravery Medals, like those awarded during the Second World War. They are a symbol of what was endured then and remind us of the ongoing bravery and hard work of our NHS and frontline workers.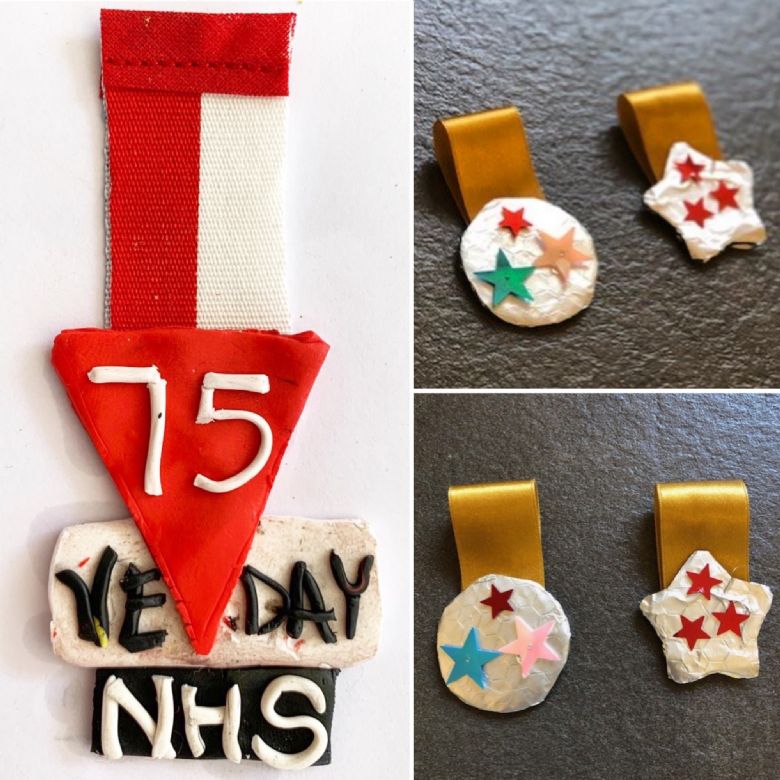 Year 7 and 8 enjoyed a VE Day History project where they researched VE Day and wrote diaries and letters about their 'experience' of it in 1945. They also created posters and pictures - thank you to Theo C for this fantastic poster: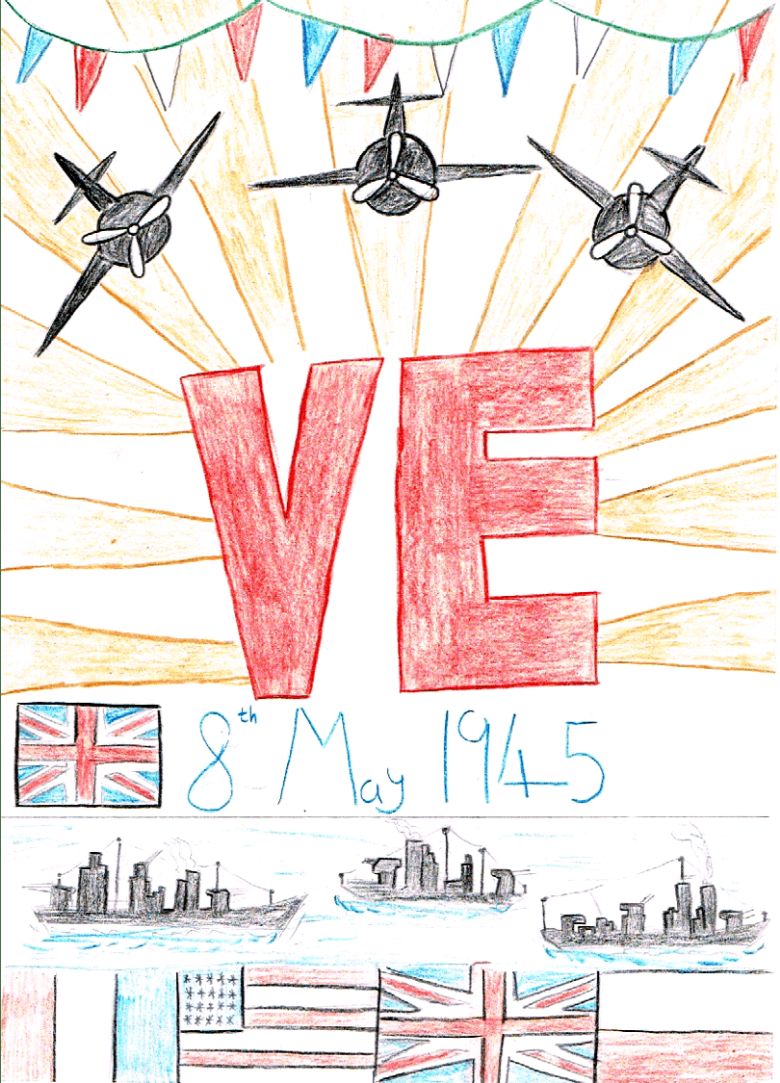 This Phoney War by Senior Choir
Last term our MHS Choirs enjoyed learning wartime songs for the Barnardo's Fundraising Concert at the Barbican Centre, which would have been held the week of VE Day. And so we have a little treat for you as Senior Choir have created a lockdown version of their favourite song, 'This Phoney War'.
We have woven together pictures of our beautiful school, with memories of previous pupils who lost their lives in the First and Second World Wars, and the voices of current pupils, isolated at home, but very much part of our MHS Family.
Ms Di Day, Head of Music