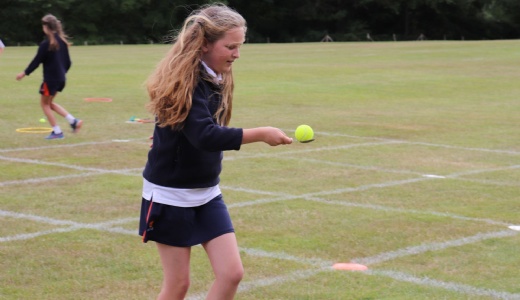 Sports Day is a highlight of the Summer Term for the school, so with restrictions in place this year and the usual schedule of summer sporting events cancelled, we organised some fun, competitive games sessions for all year groups. These have allowed the children to enjoy some exercise outdoors and sense the thrill of some friendly competition.
We had planned to run Remote Sports Days this year, but since all year groups will now be at school for some time before the end of term, this was adapted and the activities are taking place in their P.E. and Games slots at school.
Agility, hand-eye co-ordination, whole-body co-ordination and basic athletic speed have all been involved and the videos and pictures of each 'Bubble' participating in their session are available for parents to view on the Parent Portal following each session.
Sadly they have not been the Sports Days as we knew them in the past, but in the best MHS tradition we have kept the experience and fun of the school event going for all to enjoy in some capacity. The children and staff have really enjoyed being involved!