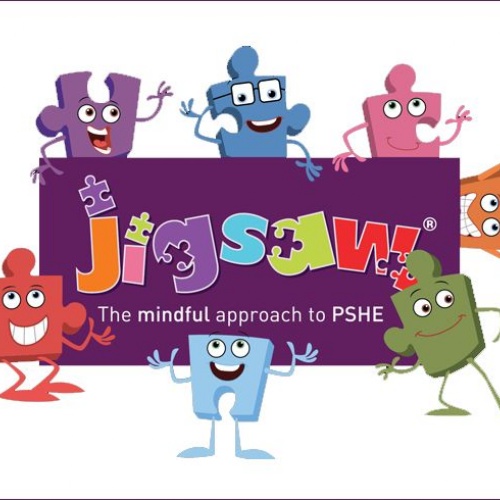 We are really excited to be starting the new school year with JIGSAW PSHE.
Designed as a whole school mindful approach, Jigsaw PSHE/Health and Wellbeing provides a detailed and comprehensive scheme of learning. Children enjoy well-structured, progressive lessons which aim to prepare them for life by helping them really know and value who they are and understand how they relate to other people in this ever changing world.
So far, the children in Years 5 and 6 have been thinking about the importance of personal goals and how they can face new challenges positively. It was wonderful to welcome Mr Newton in to our Year 5 lessons and hear him speak about how he plans to help all of the children at MHS to learn as well as possible.
The children in Years 3 and 4 all enjoyed a PSHE assembly today and were introduced to Jigsaw Jerrie, a cat who likes to 'paws' for thought! Mindfulness is a key element within PSHE lessons and something that we will all continue to practice at MHS, building upon our well established, 'Free Your Mind Friday'.
There are a number of colourful characters that the children will get to know during their lessons, each with its' own skill to impart.
Mrs Walker, Head of PSHE
Find out more about PSHE at Marlborough House here.