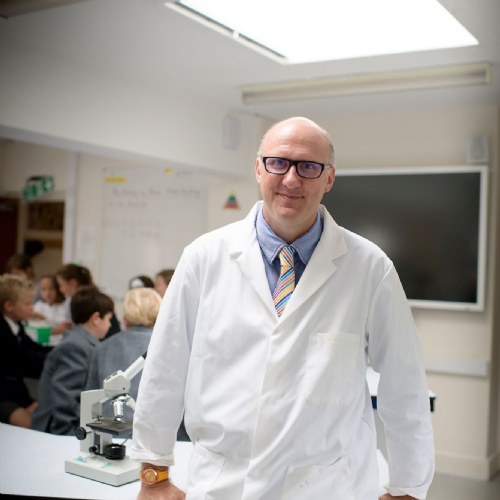 Former Scientist, now Head of Science at MHS, Mr Payne-Cook tells us about the transition from industry to teaching and how much he loves trees!
What inspired you to be a teacher?
When I was a scientist in industry, I used to visit a lot of (secondary & senior) schools and give careers talks or workshops; the wide-eyed enthusiasm on these atypical days inspired me to give it a crack. I was also a parent governor at Marden primary school, which inspired the age range I wanted to teach. My wonderfully artistic and eccentric housemaster and English teacher at senior school may have sown a seed of how I wanted to teach.
Tell us about your path into teaching..
I changed career into teaching after seventeen years in industry. I was inspired to become a scientist by an undergraduate year in industry with SmithKline Beecham in Tonbridge. I was an analytical chemist at first and then moved into the more creative field of formulation science with Zeneca followed by a ten year stint as a pharmaceutical materials scientist with Pfizer. If there is such a thing as a typical scientist, then I'm probably not it. My curiosity and analytical mind were satiated by science but outside of the physical properties of pharmaceutical powders I'm far more interested in art, drama, philosophy, farming and noisy guitar music! When Pfizer restructured globally in 2011 it was, I think, my zest for life and the desire to keep learning, keep moving and keep growing which lured me onto a PGCE (post graduate certificate in education) specialising in the 7-14 age range at Canterbury Christchurch University. It was a psychologically challenging move aged 41, but one I'm very glad I made.
What do you love most about teaching?
The wide-eyed enthusiasm and curiosity of young minds.
What were you like at school?
Verbose. An outdoorsy type. Lots of long walks, cycle rides and farming. My father died from cancer when I was at an all boys' boarding school, aged sixteen. That made me grow up rather fast. I've regressed a little since then!
When you were younger, what did you want to be when you grew up?
A farmer.
What's the funniest moment you've had in a classroom?
Too many to mention. Splitting the back of my suit trousers while bending down to support a pupil in a Year 6 maths lesson stands out.
What's the most important lesson you can teach?
How we learn matters more than what we learn.
Paradoxically, I wonder whether what we (choose to) teach matters more than how we teach…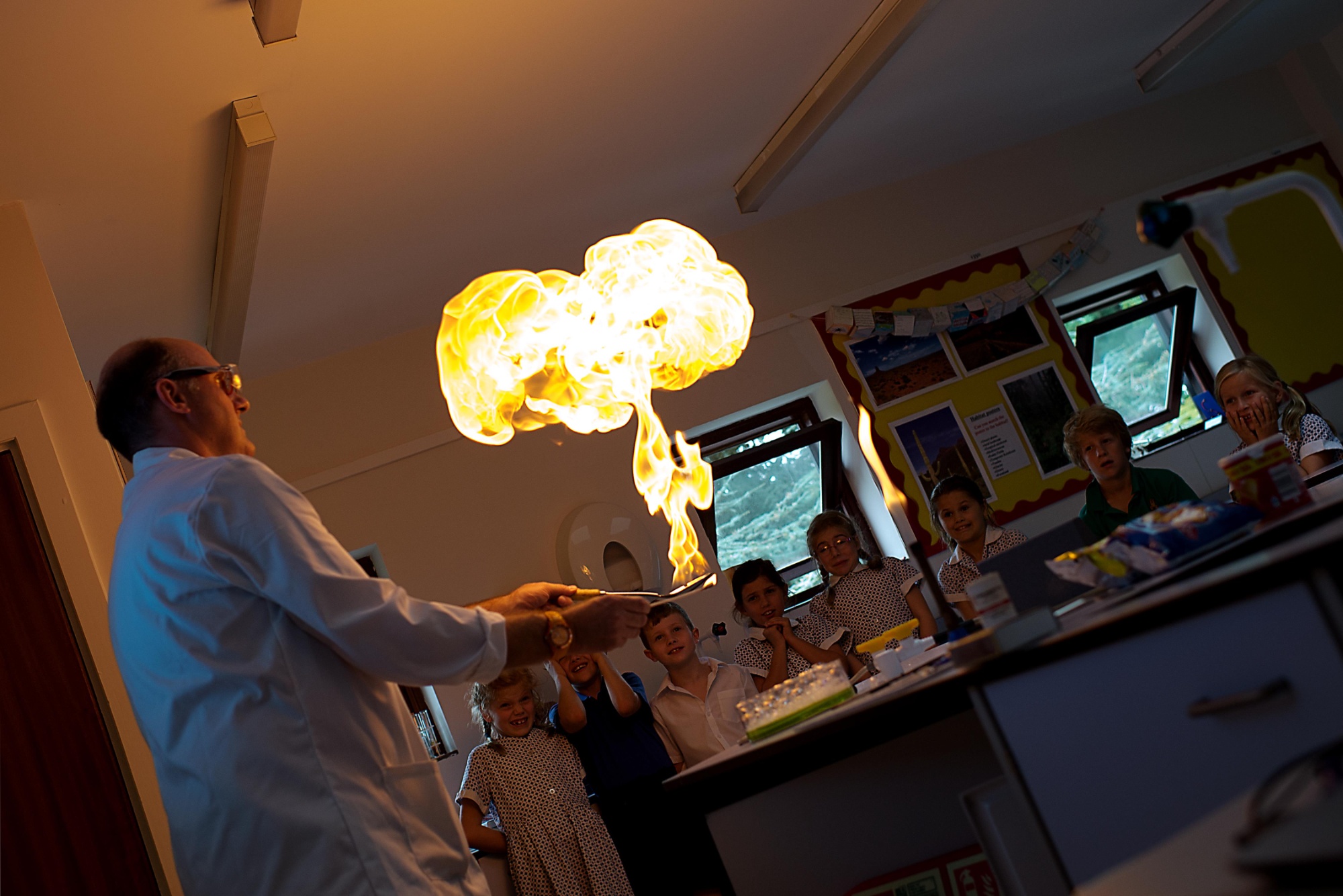 What has been the proudest moment of your career so far?
Seeing what children can do when they are given the freedom to think and create for themselves: Space projects in Year 5, Research projects in Year 7 & 8 and playing a leading role in the establishment of the new PSB framework at MHS.
What are you most excited about at Marlborough House this term/year?
I'm pretty excited about making Sherbet in Year 8 towards the end of term and travelling into deep space with Year 5.
What makes Marlborough House such a special place to be?
The radiant joy of the place. And the trees. I love the trees.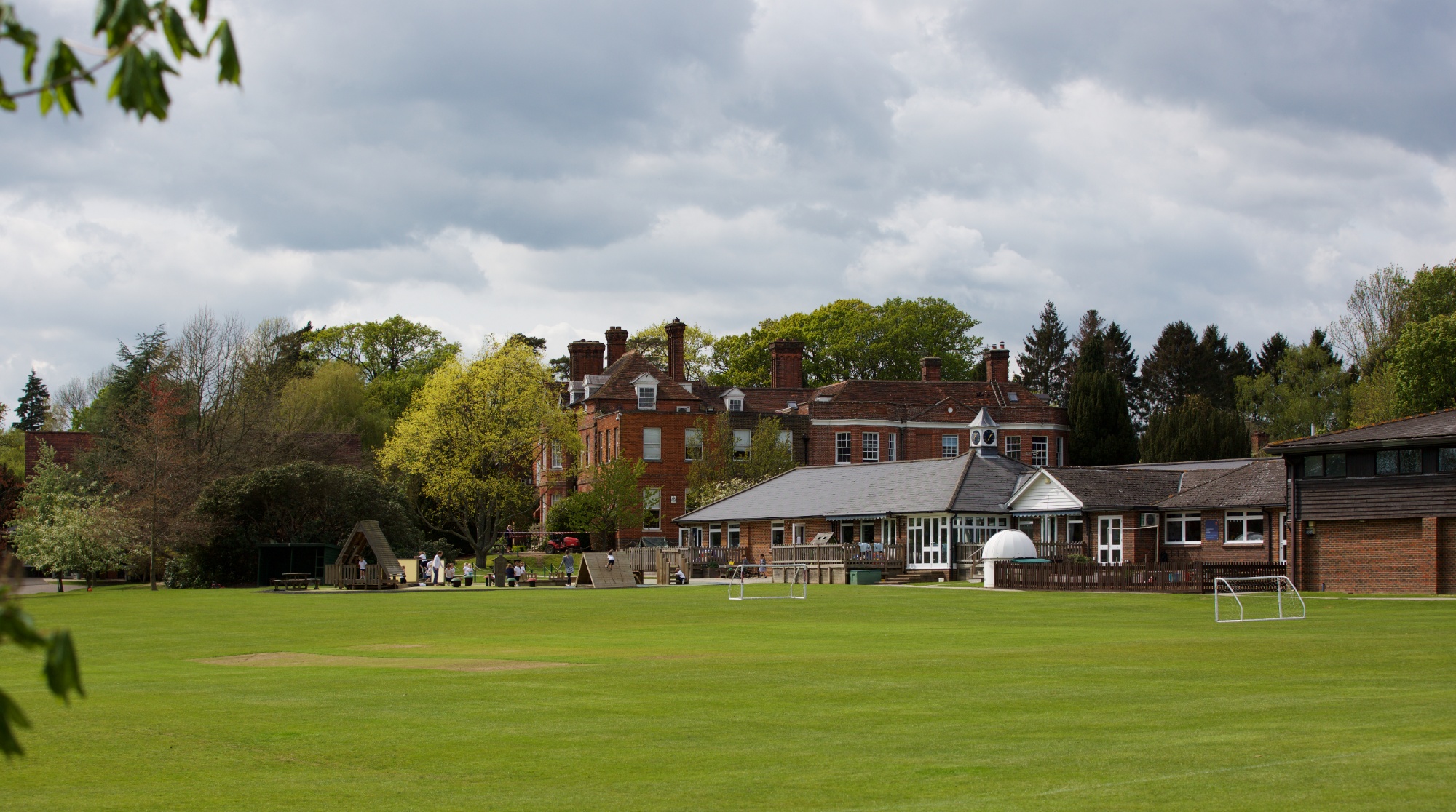 Quick-fire questions
School House: Dunbar
Years at MHS: Six
Club: Philosophy. Why 'do' when you can 'think' instead?
Unusual fact: I'm writing a novel. Just under half way, about 70,000 words so far. There are several more swirling around my head, both fiction and non-fiction.
Highlight of my day: New for this year – cycling eleven miles into school and then pushing my bike around the terrace thinking, 'what a wonderful place to come to work!'
The book I am reading: Utopia Avenue by David Mitchell – if you love sixties music, great characters and writing, you should read this book…
Most memorable moment at MHS: Emily Holland's 5P rap in my second year as a form tutor. Bonkers but brilliant.