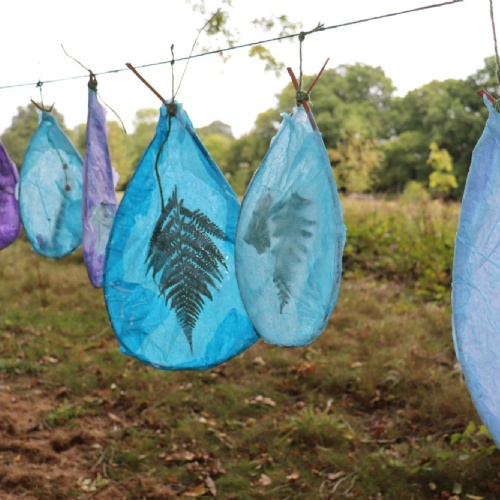 Catching the last of the bright Summer sunshine and the first of Autumn's showers, Year 4 spent a magical day in our Forest School.
Beginning with thoughtful reflections about nature and our environment, the children enjoyed a morning working in small groups on a variety of activities including willow weaving and shelter making. Part of the Forest School ethos is working in collaboration for the benefit of everyone, and this was seen in abundance with all the children helping with the preparation and cooking of lunch – over an open fire, of course (please see the recipes below). While some children peeled and chopped veggies, others kept the fire going, some even volunteered to help with food tasting, unsurprisingly this seemed a more popular job than washing up!
We were even able to celebrate Mrs Robinson's birthday, singing to her accompanied by Miss Davies on the ukulele. In the afternoon, the children enjoyed some free play and Mrs Mathers helped them construct dens and shelters with branches, leaves and moss. We returned to school a little muddy and damp, smelling of bonfire but very happy.
Julie Speers
Forest School Soup
Tin of chopped tomatoes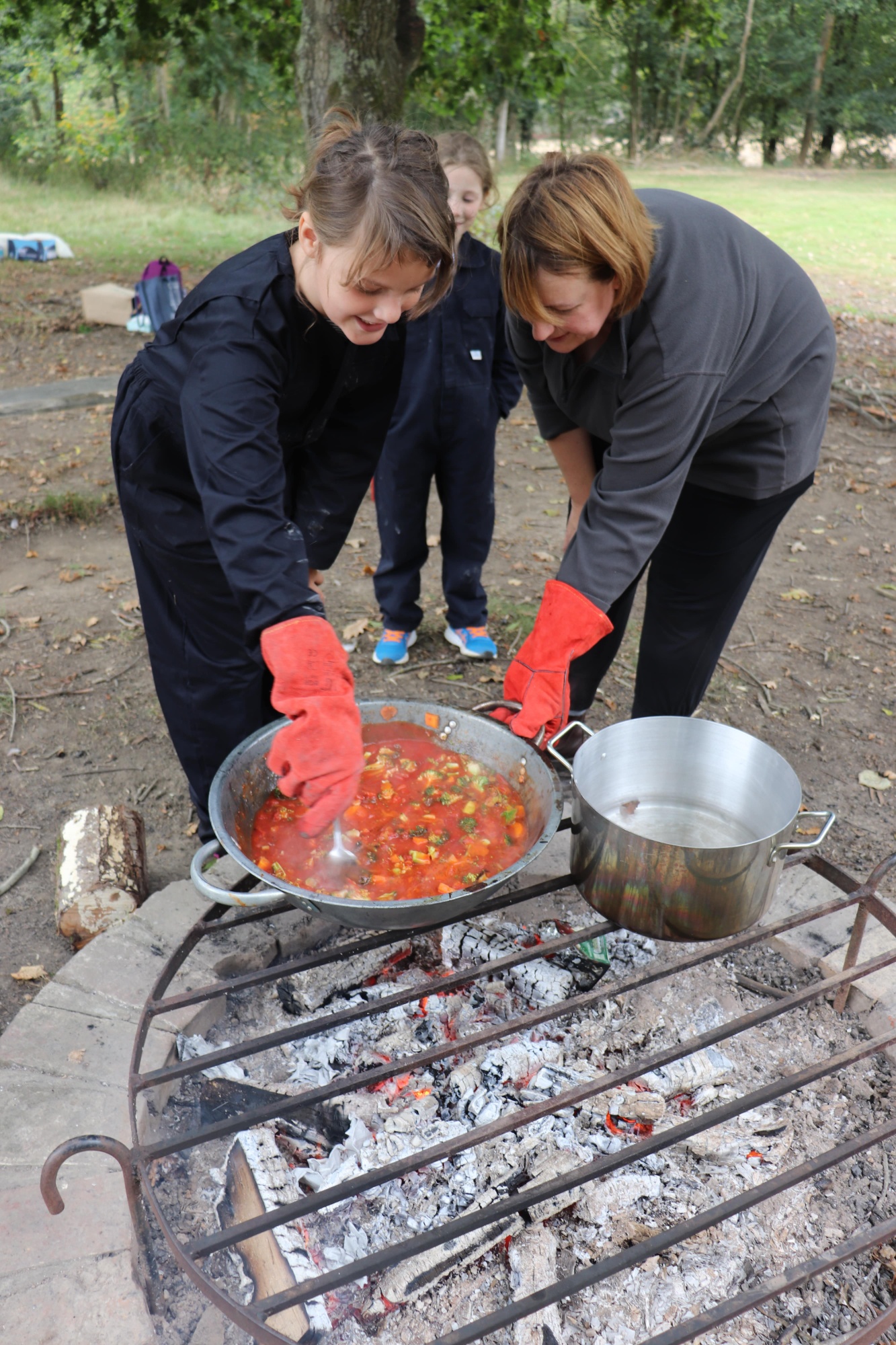 Passata
Veggie stock cube
Tin of water
Chopped veg – we used broccoli, carrots and courgette
Orzo pasta
2 tbsp Olive oil
Put all veggies in a large pan with the olive oil and stir fry until soft with slightly caramelised edges.
Add stock cube, tomatoes, passata and water. Cook until veggies are soft.
Add pasta and cook for 8 minutes, stir to avoid the pasta sticking the base of the pan.
You can also add precooked and chopped veggie sausages just before serving. Make sure they are heated through thoroughly.
Forest School Flat Bread
2 mugs of self-raising flour
1 mug of plain yoghurt
Butter or oil to shallow fry
Combine flour and yoghurt in a bowl. Turn out and mix until it is a ball of dough. Cut evenly into tennis ball sized pieces and flatten out using a rolling pin or your hands.
Shallow fry in butter or oil. These flatbreads can be gridded too.