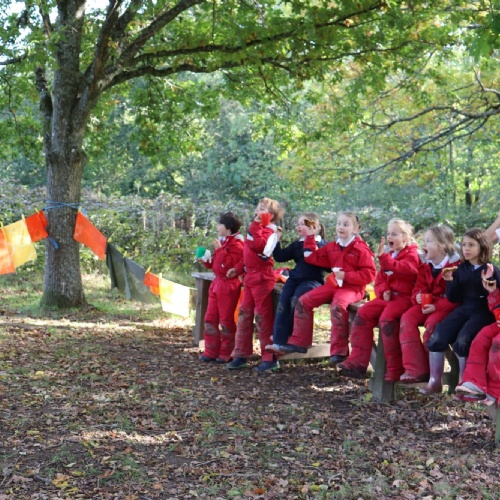 What a beautiful Autumn day for Year 3's Forest School day!
Our Forest School site is open and spacious with plenty of stunning, mature oak trees for children to explore and use as props for their play. Centred around the fire pit, Year 3 used natural dyes for tie dying, made clay green men and used natural materials to construct complex mandalas. Thanks to the ingenuity and creativity of Mrs Robinson, activities change with each session, giving our children the opportunity to gain skills and work with the seasons.
After lunch, prepared with the help of 29 very enthusiastic sous chefs, the children had free play time. This is an essential element of Forest School, allowing children to choose their own path and giving them the time to become engrossed in their imagination.
Dr Julie Speers