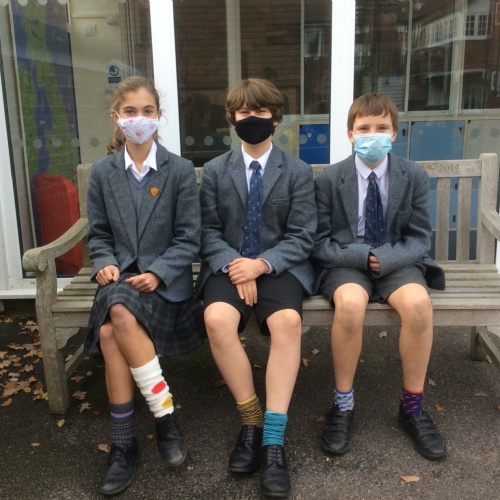 There was a colourful array of sock combinations (and face masks!) for Odd Sock Day, as children and teachers donned mis-matched socks to celebrate being unique and mark the start of Anti-Bullying Week.
PSHE lessons and assemblies in the Prep school were devoted to the topic of anti-bullying and each year group took part in a fun activity on this theme. Year 8 children ran a poster competition for the Prep School, Year 5 painted a Buddy Bench and children in Middle School created a 'wall of kindness and friendship to keep bulling and unkindness out'.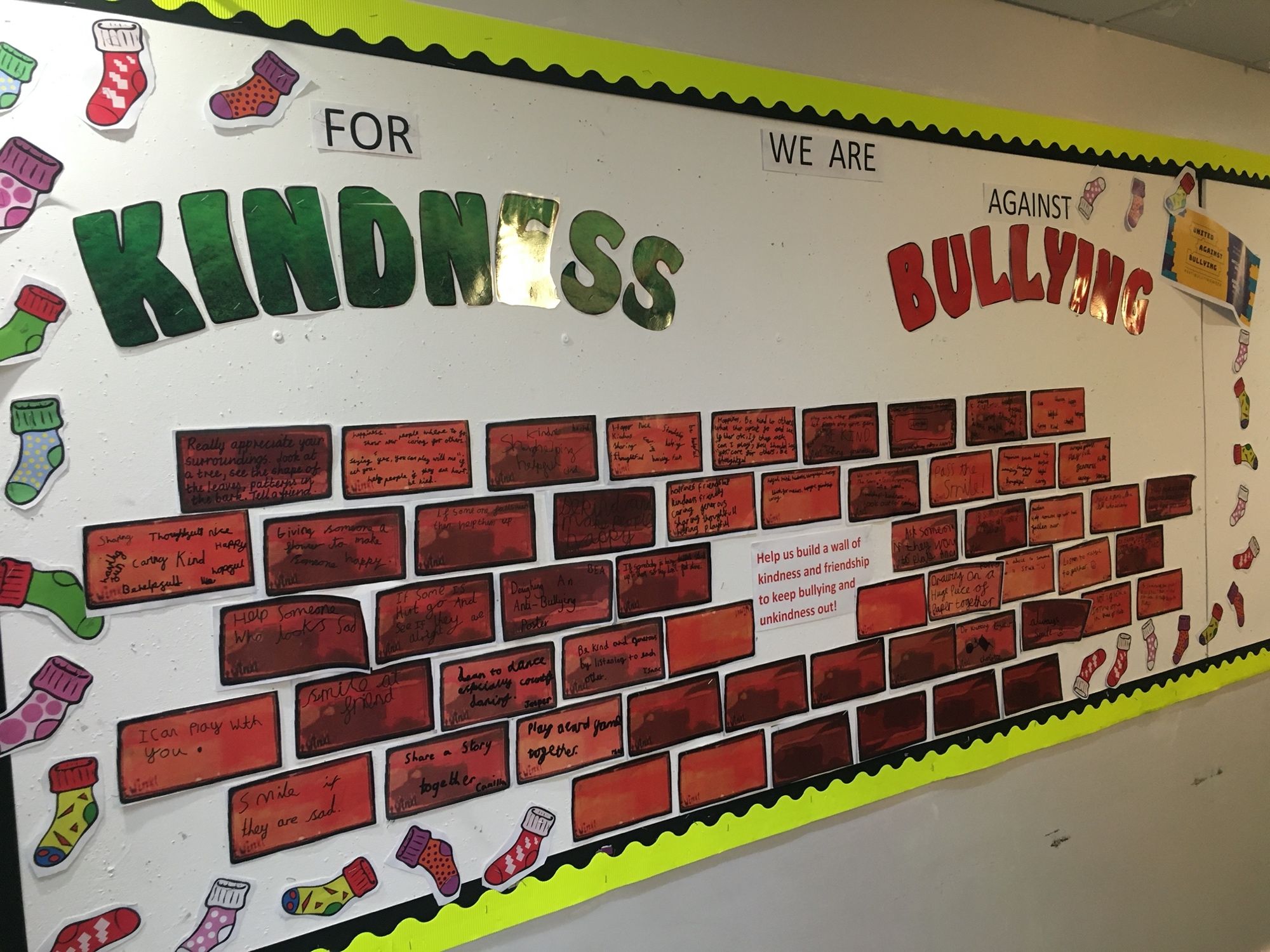 In Pre-Prep they took the time to focus on two of our most important messages:
We are all different
We value ourselves and value others
They read It's Okay to be different by Todd Parr in Assemblies. It is a very simple but lovely book that says … it's not only okay to be different but it is because we are different that we are special and important.
To celebrate how much we live by our motto 'value self and others' Mrs Reid ran a poster competition for the Pre-Prep, to represent our motto, encouraging the children to be as creative with their designs.