In this year, when the world made us stand still, the Pre-Prep Nativity kept our spirits alive and truly brought the magic of Christmas to us all!
'A little Bird Told Me' was filmed in our beautiful school grounds, with all the children singing, dancing and acting...not to mention the Pre-prep birds soaring high! We had the shepherds and their sheep keeping themselves warm by the firepit, angels spreading the good news from the summer house and the three wise men in our very own sandpit desert. Our Christmas story came to rest in the cricket pavilion, with beautiful ponies and dogs (pretending to be a camel and a sheep!) gathering around in a perfect manger scene.
I am so proud of all the children for their efforts this year and hope that they will look back on the 'Lockdown Nativity 2020' with fond memories for many years to come.
Miss R Bishopp-Schyberg, Head of Pre-Prep Music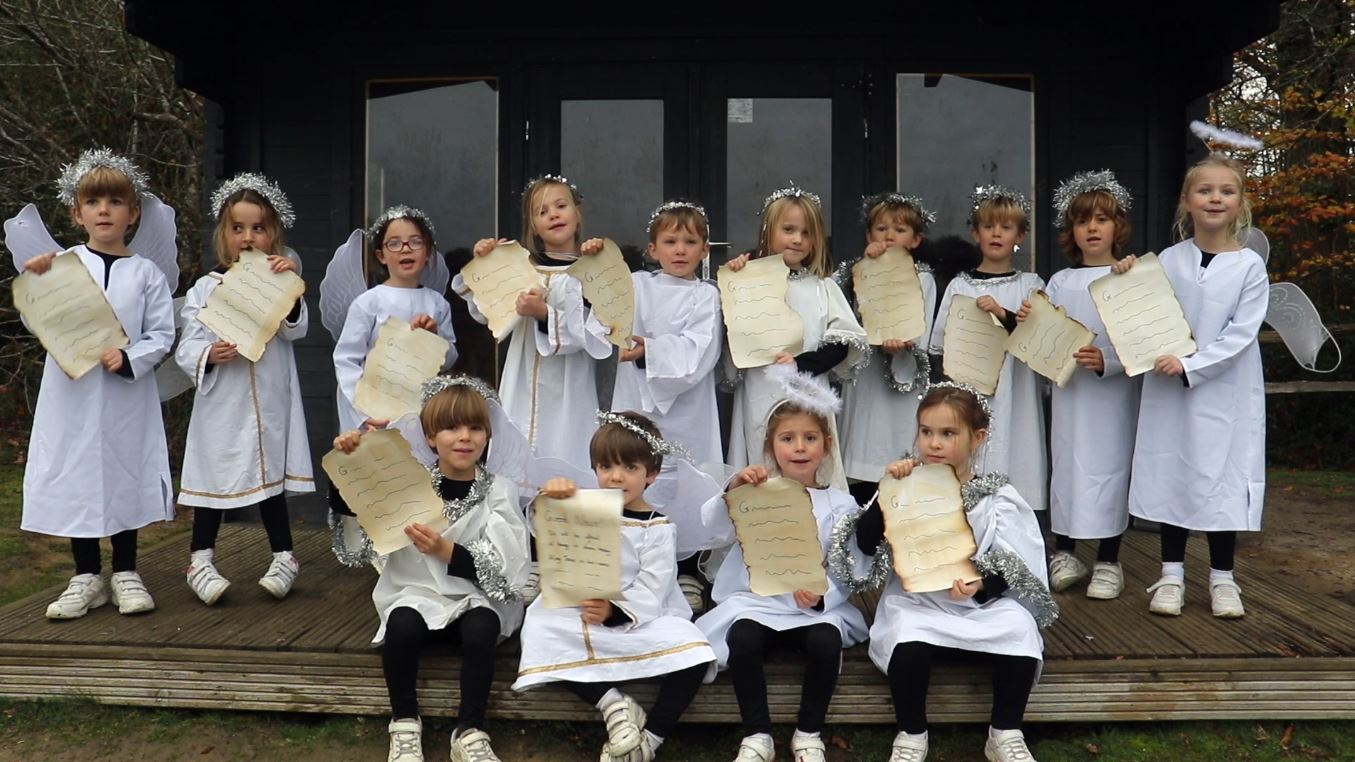 The Nativity is available for Parents to watch on the Parent Portal.
Don't miss trailer, it is also available to watch on Facebook: https://fb.watch/2f0EG4Rh-q/ (and on our Instagram page @marlboroughhouse.school)