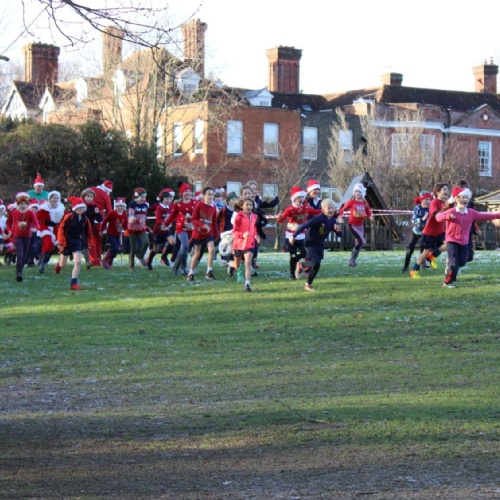 On Friday 4th December MHS Prep School staff and pupils set off on their journey to Lapland. Everyone was in good spirits, the sun was shining and we had the lovely back drop of real snow!
It was fantastic to see all of the children and staff dressed in their festive outfits and showing real dedication to completing as many laps as possible. It wasn't an easy run for them as they had to keep an eye out for the reindeer and the naughty elves who liked to throw snowballs at them, but in total they managed to run 307 miles, a great start to the journey of 1,500 miles. The children (and teachers) got stuck in and had a memorable afternoon.
The children were sponsored per lap in order to raise money for Food 4 Families, a local charity providing Christmas lunches to families in the local community. We are very grateful for all of the sponsorship money which has come in, our total so far is a magnificent £4,785.46!
Please continue to help us get to Lapland by joining the MHS strava group and logging your miles before Christmas, here are the details: https://www.strava.com/clubs/MHSclub the group is called Marlborough House School travels to Lapland.
To view photos of the event on the Parent Portal, please click here.