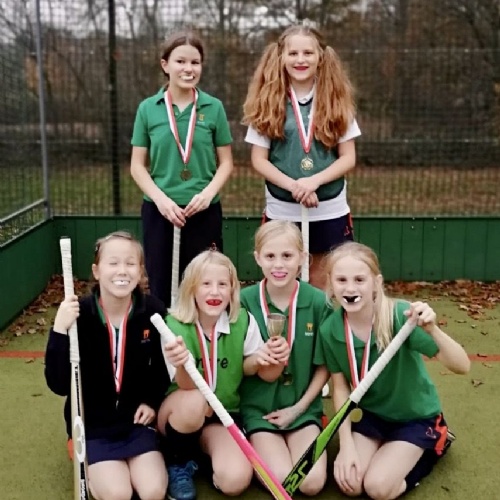 During these difficult months for sport, and especially competitive sport MHS undertook an adaption to their programme to include more sports and more Inter-house competition or simply weekly matches which echoed the experience of the normal weekly matches that teams enjoy.
Cricket, swimming and tennis were all on the games programme for the first month of our return and with the glorious weather back in September all the boys and girls enthusiastically involved themselves in their normal summer sports which we could teach. The winter programme has also involved Basketball for the girls and all the major sports have been taught these past three months, instead of a full season of just two sports. Keeping things exciting and varied for the children.
The house competitions have involved a variety of ages with our Cross Country being combined with other athletic events to create the first MHS Winter Athletics days. The senior's competition was won by Dunbar and the Juniors by Awdry – but overall the consistency of Egan meant they proved victorious across all the ages. The Girls Inter-house Senior and middles Hockey was enjoyed by all and won by a strong Dunbar team. The junior girls recently had a great Netball tournament with Awdry being the winners after some superb quality competition. The Girls Inter-house Senior and middles Hockey was won by a strong Dunbar team.
Out on the wonderful looking grass the senior boys football was won by Egan who proved unbeaten on the day with great team performances and the junior football was run not in houses but by mixing the boys into teams which proved to provide a better competition and two lovely tournaments were enjoyed by all.
In the last week of term some 60 senior children undertook a serious test with a 20 point orienteering competition which combined Christmas song lyrics! One hardworking and accurate team of three covered the demanding course the quickest compiled their verses correctly and won a packet of pre-Christmas nut free chocolate money for their efforts! All the children learned a new skill in map-reading and interpretation whilst under the pressure of the clock!
Happily rugby looks like it may be more or less returning in our games sessions with a limited time of 20 minutes of contact now permitted under strict new rules, so next term we hope to be running our rugby competition in January.
Importantly, next term the girls will be having a games session which will be out on the pitches and football or touch rugby will be being taught alongside their usual netball and hockey. Of course if normal fixtures resume we may need revert to our normal season programme.
I would like to thank all the parents for their wonderful support of the Sports department this past term, your understanding and patience in these tough times for school sport have been appreciated by all the staff who help deliver the sport at MHS.
Mr Mathers, Head of Sport