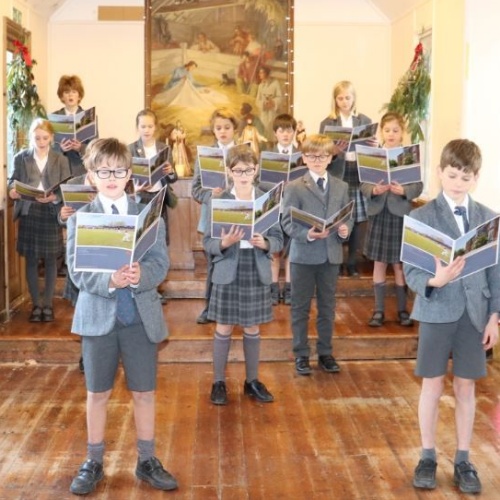 Christmas to many wouldn't be Christmas without music and song.
We've had to think a little differently this year about how to celebrate our carol service virtually and taking into account the limitations of rehearsal and performance facing all artists in current times. Despite everything we wanted our musical celebration of Christmas to continue to bring joy and with that in mind, this year we have a selection of old classics that we all know and love. Everyone performed so well even with only a camera as an audience.
Hattie J started us off with a beautiful solo for the first verse of Once in Royal David's City. Each form learnt their own carol and Year 5 were brave enough to tackle the French carol Il Est Né le Devin Enfant. The carols were interspersed with the traditional readings and the Senior Choir managed to make an appearance in the choir robes for Silent Night, sung a capella. To finish off we all bopped along to the Senior Choir and Staff Choir renditions of Winter Wonderland and Have Yourself a Merry Little Christmas.
Miss Philip, Music Teacher