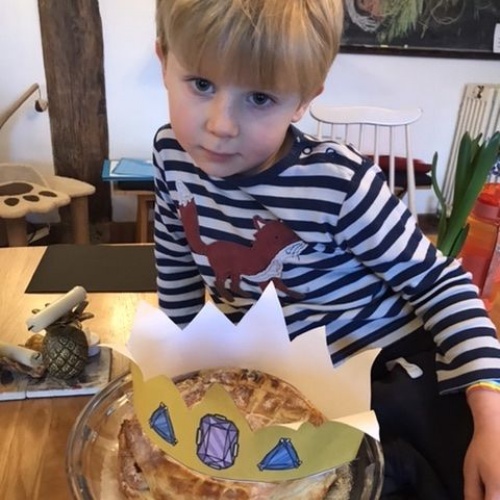 From French cooking to Anglo-Saxon baking - the MHS Virtual Kitchen has been great fun for all involved.
Children in Years 3 and 5 were busy making galettes and home-made crowns (French tradition) and roscón (Spanish tradition) in the first weeks of term. They were learning about French and Spanish culture where these wonderful looking pastries are made to celebrate Epiphany on 6th January, remembering the visit of the three kings to the baby Jesus. The Galette des Rois (King's cake) was a particular success, with children across the school having a go at baking a crown and hiding a charm inside the pastry - whoever finds the charm is crowned King or Queen!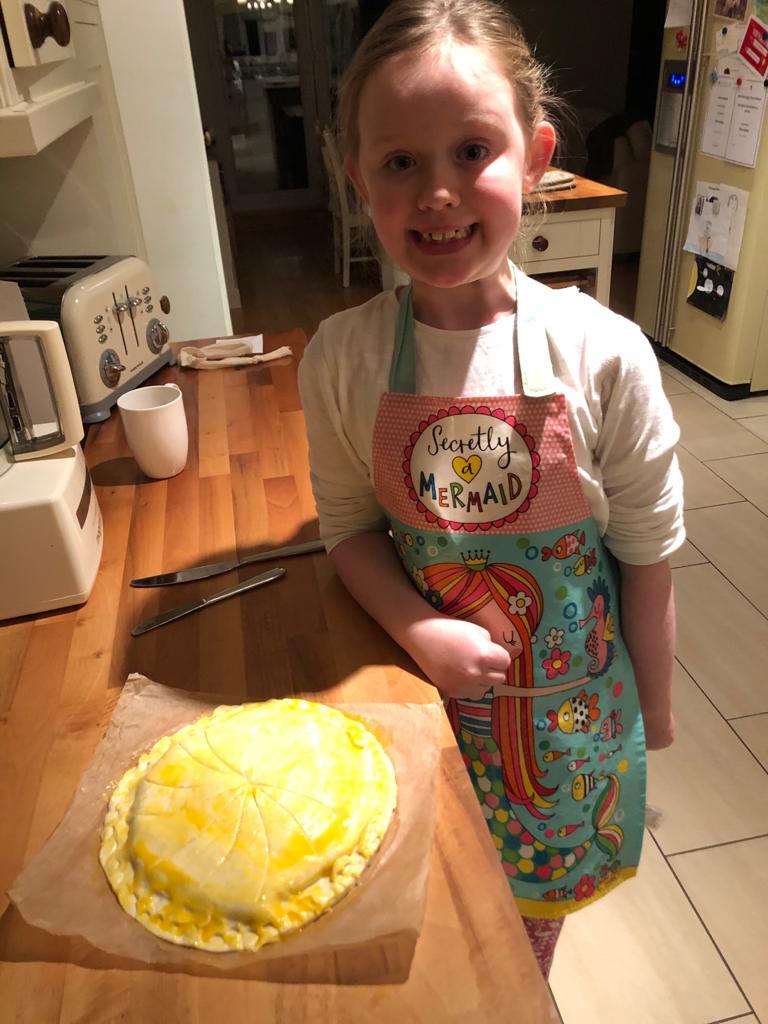 Next up were crepes, to celebrate the Christian feast of Candlemas or Chandeleur. Year 8 led the way and the whole school had the opportunity to cook along with Mme De Haan's cooking demonstration. With Pancake Day around the corner, this was a great opportunity to perfect those pancake making skills.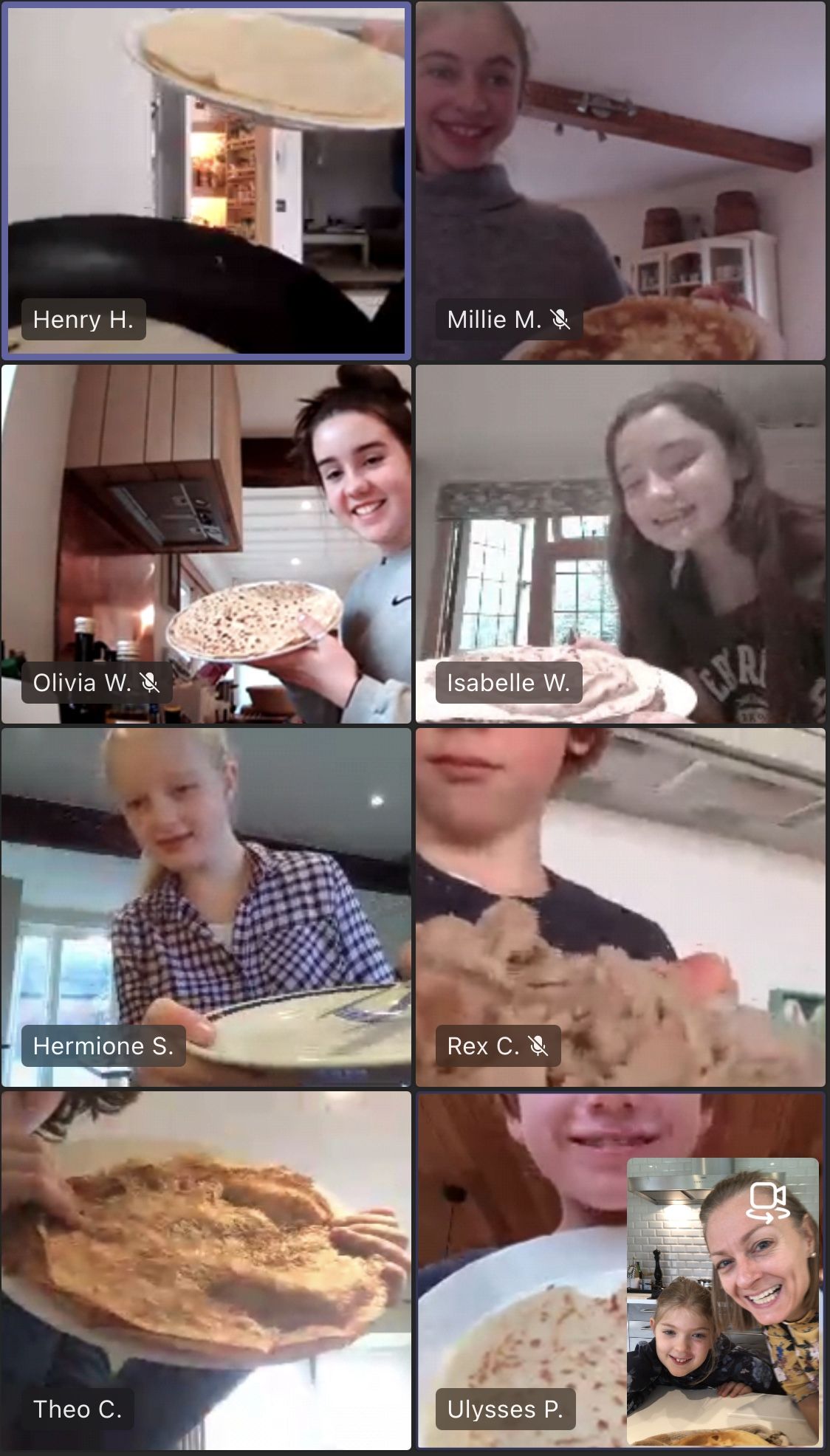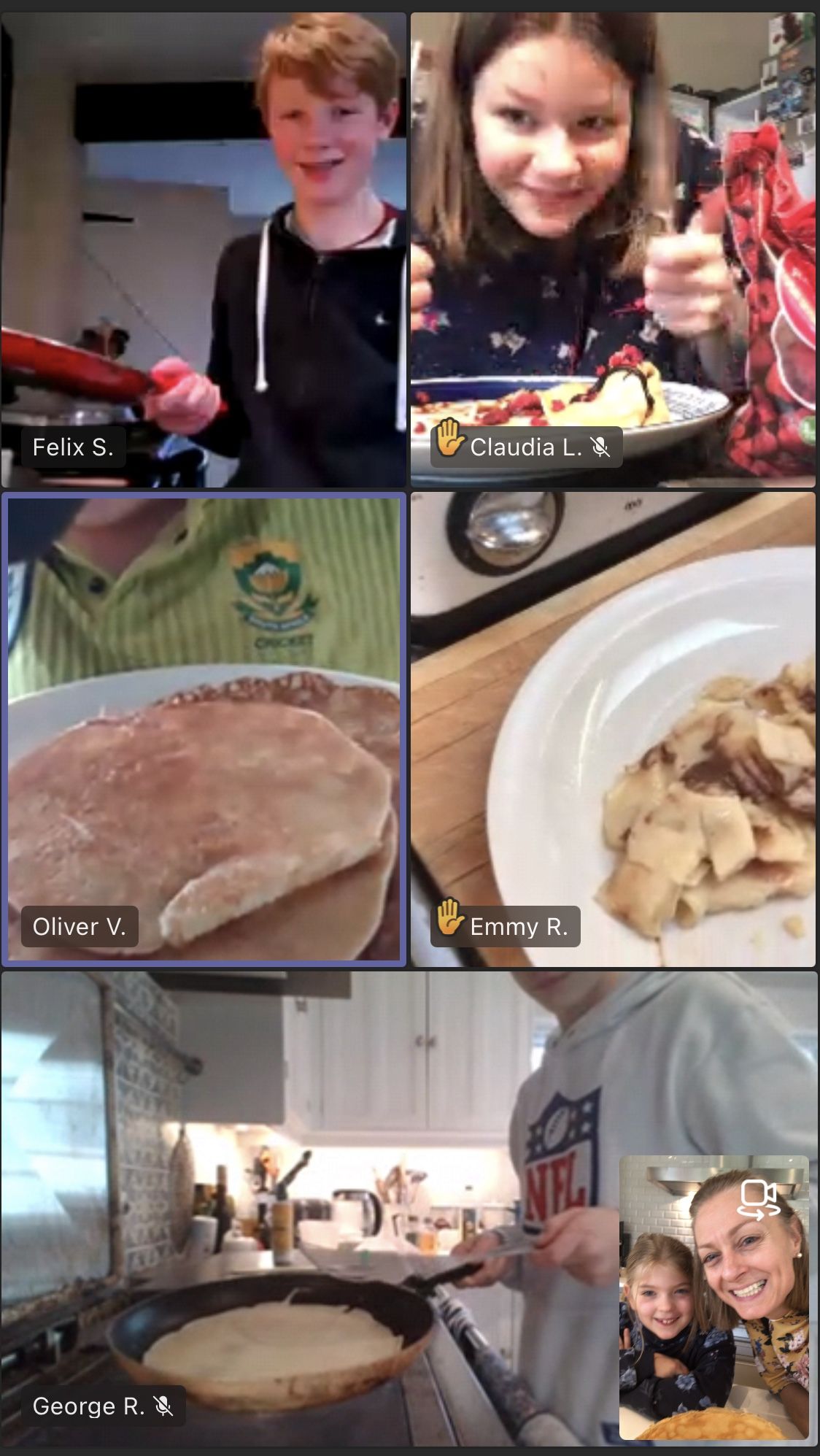 Our virtual kitchen went back in time with Year 5 as they tried their hand at Anglo-Saxon bread in History with a live demonstration from Miss Lelliott. Well done to all our fantastic chefs.