At Marlborough House we are very lucky to have Bedgebury Pinetum, a world-leading collection of conifers (over 350!), on our doorstep. This week, Year 3 were the first school group to visit Bedgebury Pinetum since March 2020, and what a trip it was!
The focus for the day was 'Forests of the Future', culminating in 'Forest Heroes' status for all the children after they had completed a series of fun challenges. The aim was to understand why forests are so important for the planet, the climate and the environment, supporting both Year 3's Summer Term topic on Rainforests and the whole school's focus on environmental education.
During the day, Year 3 learnt about how to preserve, care for trees and what we can do to stop species going extinct, with the first topic focusing on exploring the current threats to trees globally. Then we moved further into the forest and, after an exciting game where they attempted base themselves in a tree that was safe from felling, they built a visual forest cycle in teams. We discovered the importance of the forest cycle in sustainable forest management and heard about the work of the Forest Stewardship Council.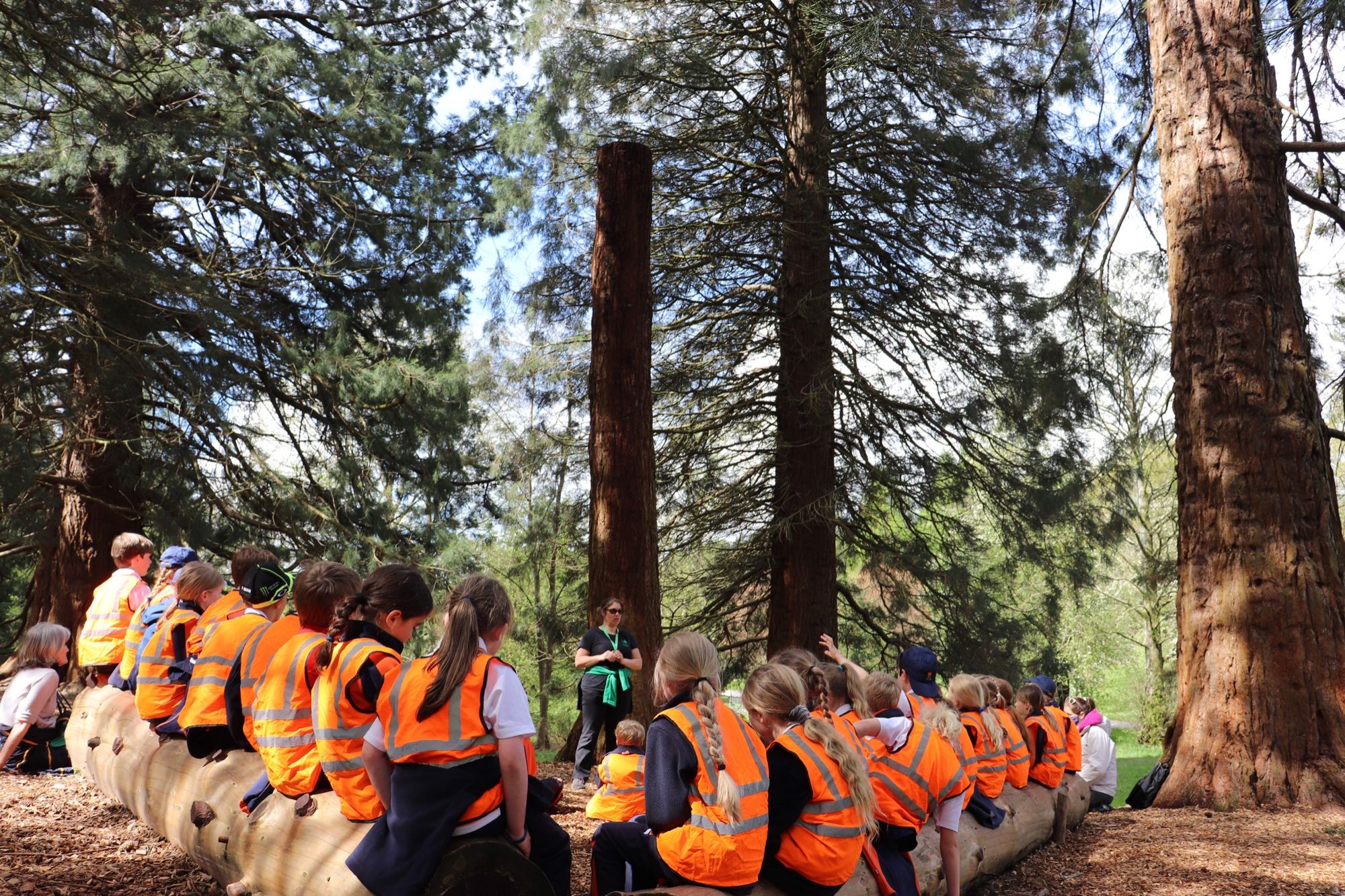 Next up for our Forest Heroes was tree identification, with the children challenged to find the right tree, take a bark rubbing, collect cones and label their specimens to bring back to school.
We also heard about what the children can do as individuals to help protect trees against the threats they face, including disease and animals, culminating in a true or false session to remind ourselves what we had learnt.
Last up was a fascinating case study on the Malawi Cedar which grows on Mount Mulanje. At one point, this incredibly valuable and durable tree was so sort after that there were only seven trees left in the world. Since then the local villagers, a community nursery, expert foresters and places like Bedgebury, have worked together to rebuild and protect the population of Malawi Cedar.
Well done to all our Year 3 Forest Heroes, who were awarded a series of wooden medals which are hanging in the classroom to help us remember our trip. As we continue with our rainforest project this term, we are looking forward to learning more about trees and the important role they play in our ecosystems.
Mrs Coombs and Mr Lynch, Year 3 Form Teachers
More trip photos are available on the Parent Portal.