It was an exciting day in mid-November when the steel frames for the new Art and DT Building were fitted, courtesy of a very large crane.
Nursery had a great view of the proceedings from the Nursery Garden and were fascinated by the sudden appearance of a crane amongst the trees on their skyline.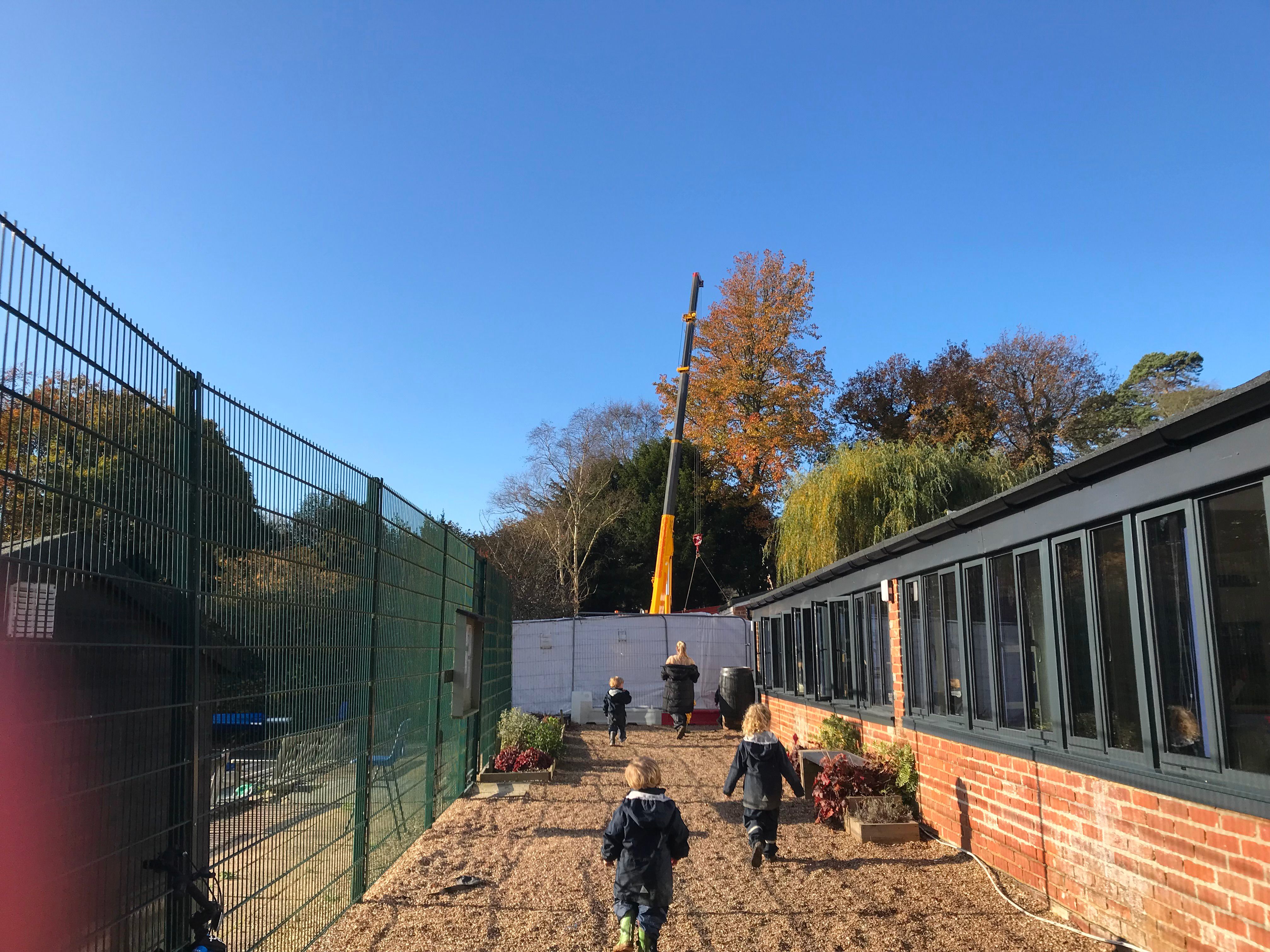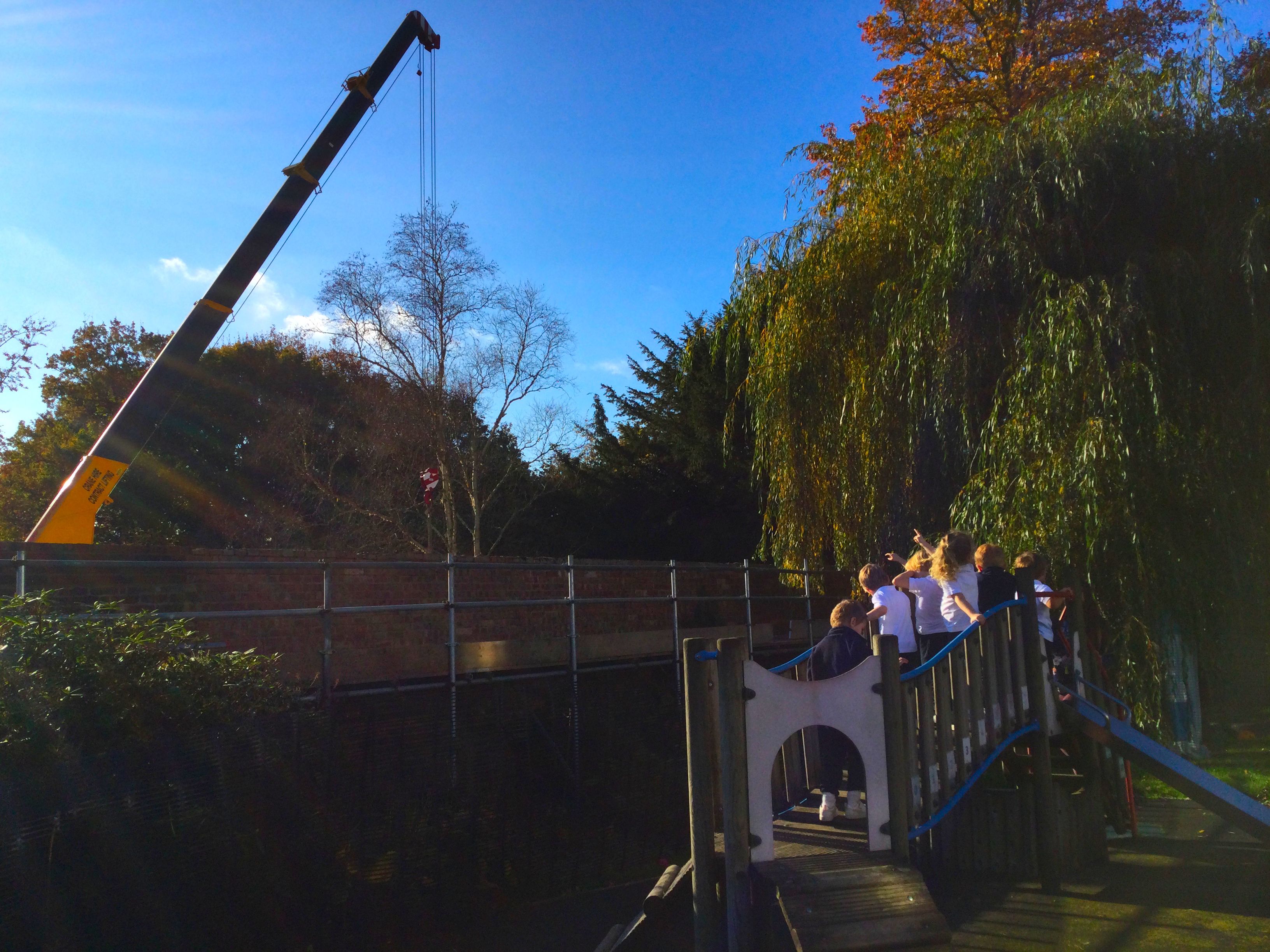 The building, which is due to be completed in April 2022, will nearly double the building's existing footprint and house our Art and DT classrooms, equipment, machinery (including the school's laser cutter and 3D printer) and pottery kiln. Work has already taken place to upgrade the windows and roof of the adjacent staff room, to bring it in-line with the planned architecture of the new Art and DT Building.