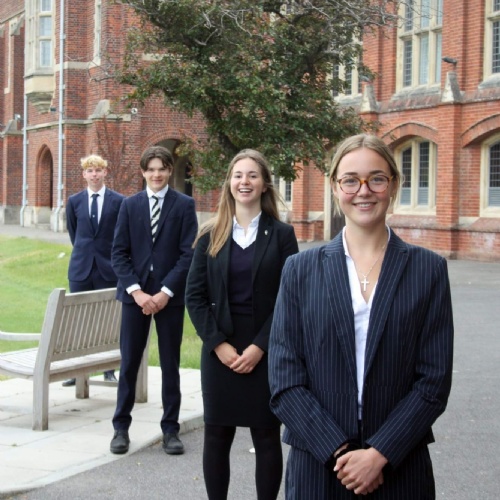 Huge congratulations to MHS Alumnus Elo Quitmann, who will be Head Girl at Eastbourne College for the academic year 2020-2021.
Elo will be leading the pupil team that help the College staff pull everything together during term time. Spearheaded by the head boy and head girl, the team comprises: Heads of School; Deputy Heads of School; Heads of Houses; and School Prefects.
Many congratulations also to MHS Alumnus Amelia Dipper, who has been made a School Prefect at Eastbourne College.
Well done Elo and Amelia!