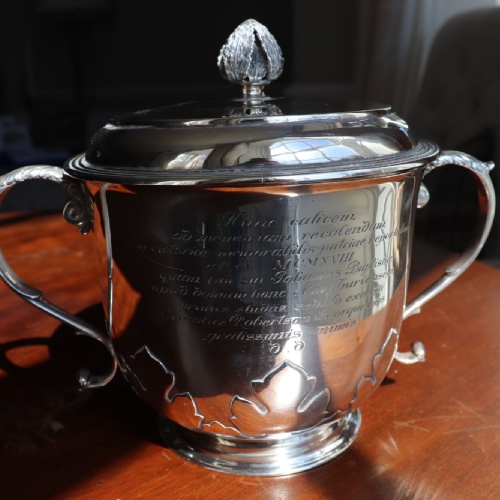 Prize-Giving sees all the silverware brought out of hibernation for its annual airing and this year the Victory Cup caught our eyes, or rather the expert eye of Head of Latin and History, Mrs Budd. The cup has a Latin inscription which reveals a bit about its history and includes a phrase which resonates with us today.
The cup was donated by the Robertson family in 1918 on the occasion of their son leaving Marlborough House and it is named the Victory Cup as it followed the end of World War One.
Included in the inscription is the phrase 'apud domum hanc Marlburiensem', which means: 'among the Marlborough family'. It was lovely to learn that the sense of family we enjoy at Marlborough House today is part of our heritage and to be reminded that it extends to all our pupils past and present.