Developing Character
At Marlborough House, we are committed to educating 'character's as well as young minds. Our ethos focuses on developing values, virtues and characters, and our pupils are given space and time to grow both academically and personally, in a supportive and caring environment. Our well established Character Education at Marlborough House helps children to develop practical wisdom that will serve them long after they leave us for Senior School. It is the reason why children at Marlborough House can achieve impressive academic results and scholarships, alongside gaining the building blocks of life skills. Character Education is actively taught alongside an exciting and engaging curriculum, to ensure our children are ready for their next steps.
Background
As we approach our Fourth Industrial Revolution, Schools have a major part to play in preparing children not only for an ever-changing world, but one already rooted in technology. To give our children the best chance of happiness and fulfilment in tomorrow's workplace, it is more important than ever that we are developing in our children qualities and virtues exclusive to human beings. It is why at Marlborough House, we are committed to educating 'characters' as well as young minds.
For a child to go on and flourish in a busy world of change and opportunity, they need to be happy in their own skin; able to bounce back when things don't go to plan; be aware of their limitations but at the same time able to meet life's challenges, with confidence and optimism.
Character Education at Marlborough House
The Character Education we have created at Marlborough House helps children to develop virtues and practical wisdom that will serve them long after they leave us for Senior School. It is the reason why children can achieve so much more at Marlborough House than a set of impressive academic awards and scholarships. With widespread endorsement from many Senior School Heads and parents, our Character Education goes much further than a weekly Personal, Social, Health and Economic lesson (PSHE) – it is an integrated part of our whole school curriculum and fabric of our daily lives at Marlborough House. These values are further embodied through the Pre-Senior Baccalaureate (PSB), our curriculum and assessment model for Years 7 and 8. Introduced in September 2019, the PSB framework delivers a more robust platform for future learning, purpose and fulfilment. To move away from memorising and back to learning.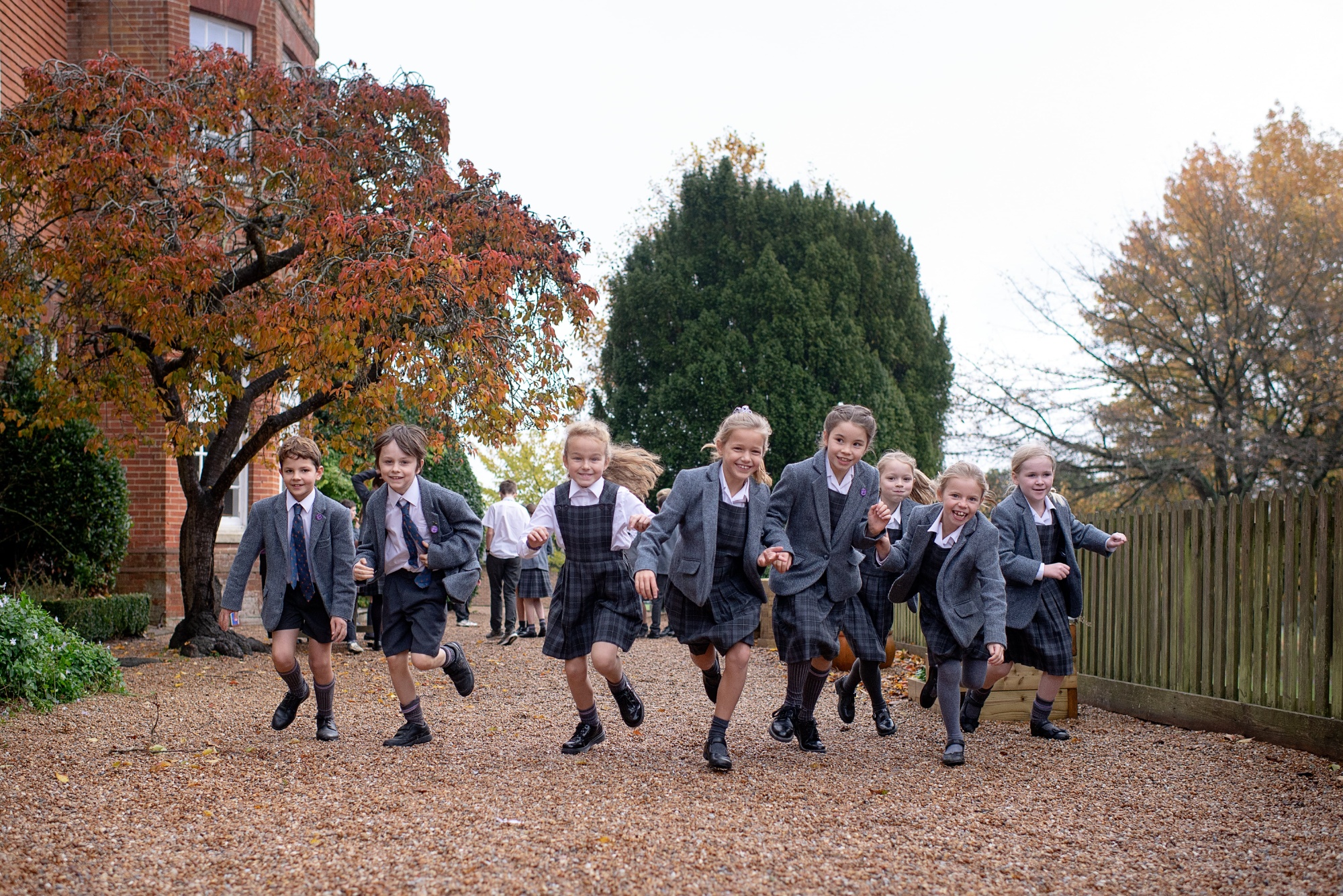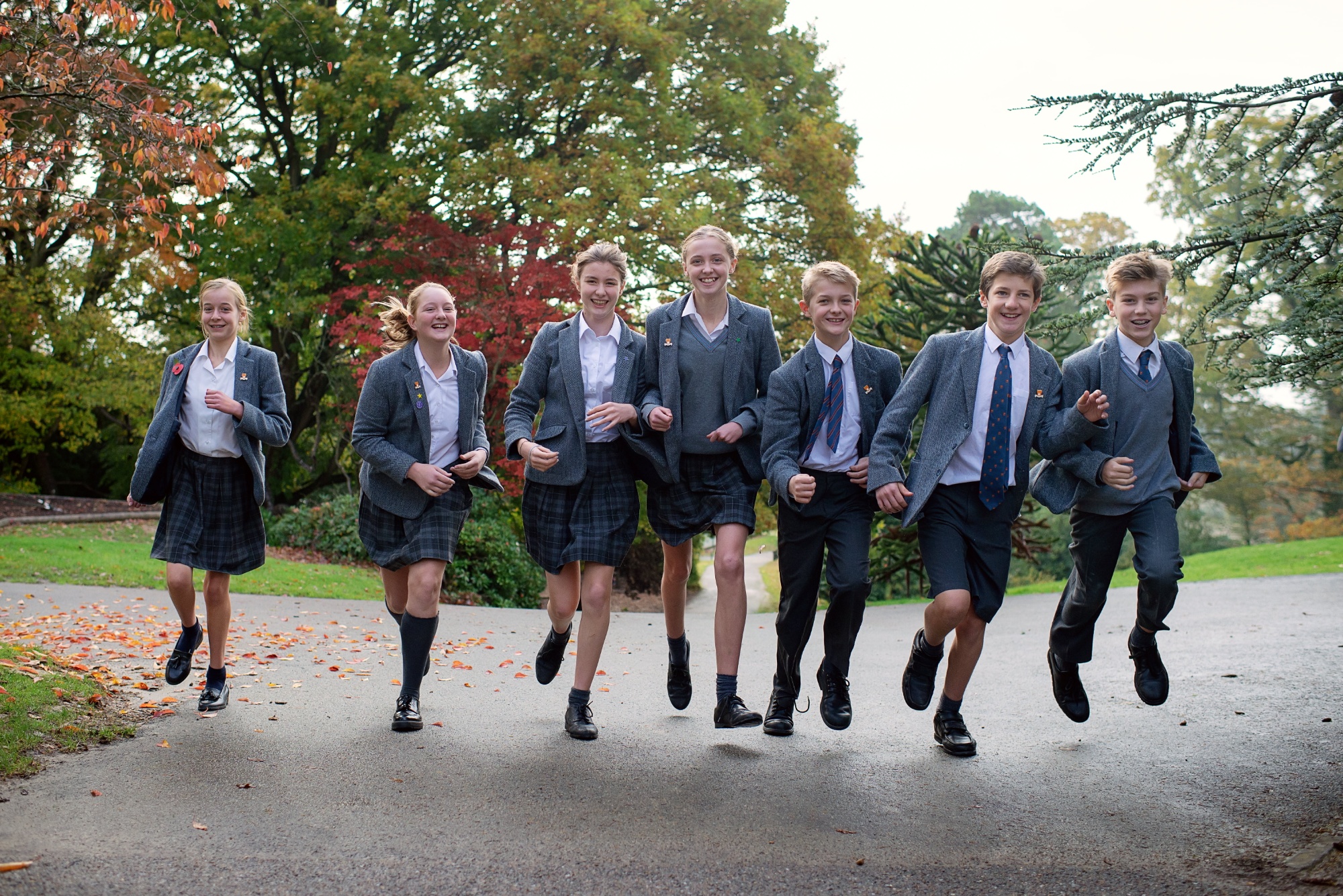 CROSS-CURRICULAR CHARACTER EDUCATION
Character Education enables our teachers to identify, nurture and develop core characteristic virtues from the outset, and in doing so, further individualising pupils' learning; making what they 'know' so much more valuable. Opportunities to apply knowledge and transfer knowledge and skills across the curriculum are bountiful and with our early adoption of Growth Mindset and 'valuing self and others' ethos, firmly embedded in our DNA, Character Education is helping us to more fully prepare our children for life in Senior School and beyond.
We have established a shared language of Character Education in every classroom, across every subject and from the earliest stages of a child's learning journey. As pupils progress through the year groups, they become increasingly more autonomous in their learning; and able to recognise and draw on Characteristic Virtues and Values that lead to higher levels of understanding and richer learning experiences. Moral, Spiritual and Cultural Values such as Respect, Honesty and Humanity are taught alongside Intellectual, Civic and Performance-based virtues such as Courage, Social Responsibility and Reflection.
PREPARATION FOR LIFE AFTER MARLBOROUGH HOUSE
Educating 'characters' is an ongoing process, but it can have an extraordinary effect on a pupil's overall academic achievement, creative fulfilment and social confidence, both at school and in later life. By helping children to equip themselves with more than just knowledge, they are able to more confidently take on tasks and projects they find more challenging, whether that's in the classroom, on the stage, in the exam hall, on the sports field or out in the community. Character Education enables pupils to approach individual tasks and team challenges with increased optimism as they learn the difference between success acquired through factual learning, and the personal fulfilment gained from gaining deeper understanding. For some pupils, 'who' they are, has been the difference between being offered a place at their first choice of Senior School, and winning a prestigious Scholarship to their Senior School.
The Virtues of Character
Intellectual Virtues: Effort, Courage, Determination, Resilience, Collaboration, Reflection, Curiosity, Resourcefulness

Civic Virtues: Service, Citizenship, Social Responsibility, Neighbourliness, Community Spirit

Performance Virtues: Perseverance, Resilience, grit, Motivation, Ambition, Confidence, Optimism, Effort

Moral, Spiritual and Cultural Values: Mutual Respect, Democracy, Liberty, Tolerance, Rule of Law, Respect, Honesty, Integrity, Dignity, Gratitude, Empathy, Humanity, Awe, Wonder, Reflection

What Senior Schools are saying about OUR Character Education
Tonbridge School
We recognise that many of the boys joining Tonbridge now will, as adults, become leaders in their chosen fields and that therefore self-belief and emotional intelligence, as well as a sense of moral and social responsibility, will be as important to them as their academic achievements.
Andrew Leale, Head of Admissions
Mayfield School
At Mayfield we expect Scholars to think outside the box, to not accept ideas blindly, but to be prepared to challenge or test something until they have satisfied themselves of its validity. Marlborough House's new character based curriculum will give their girls the skills to thrive at Mayfield.
Antonia Beary, Headmistress
Eastbourne College
Character education is tremendously important. Whatever their initial academic level or 'talent' every hard-working pupil who has a well-calibrated moral compass thrives at Eastbourne. The programme of character education you are developing, alongside Marlborough House's excellent approach to the learning values, will inculcate invaluable life skills
Tom Lawson, Headmaster
King's School Canterbury
The broader aims of a King's education-to encourage the development of self-confidence, resilience and interests in many things beyond exam syllabuses, are ones which we know are held dear at Marlborough House.
Peter Roberts, Headmaster
Sevenoaks School
At Sevenoaks we value students who show intellectual curiosity and a genuine interest in and love for learning. For us these things are the natural by-products of real education; an alive, responsive dialogue between the cultivation of what's inside us – the inner life, the life of the mind, and the interaction with what's outside – knowledge and the wider world. We are delighted that Marlborough House is moving towards an education programme which will encourage the development of these habits of mind.
Katy Ricks, Former Headmistress
Battle Abbey School
We are very impressed with Marlborough House's character education programme and there is no doubt that lessons in character learnt at Prep School will serve students well throughout their lives.
David Clark, Headmaster