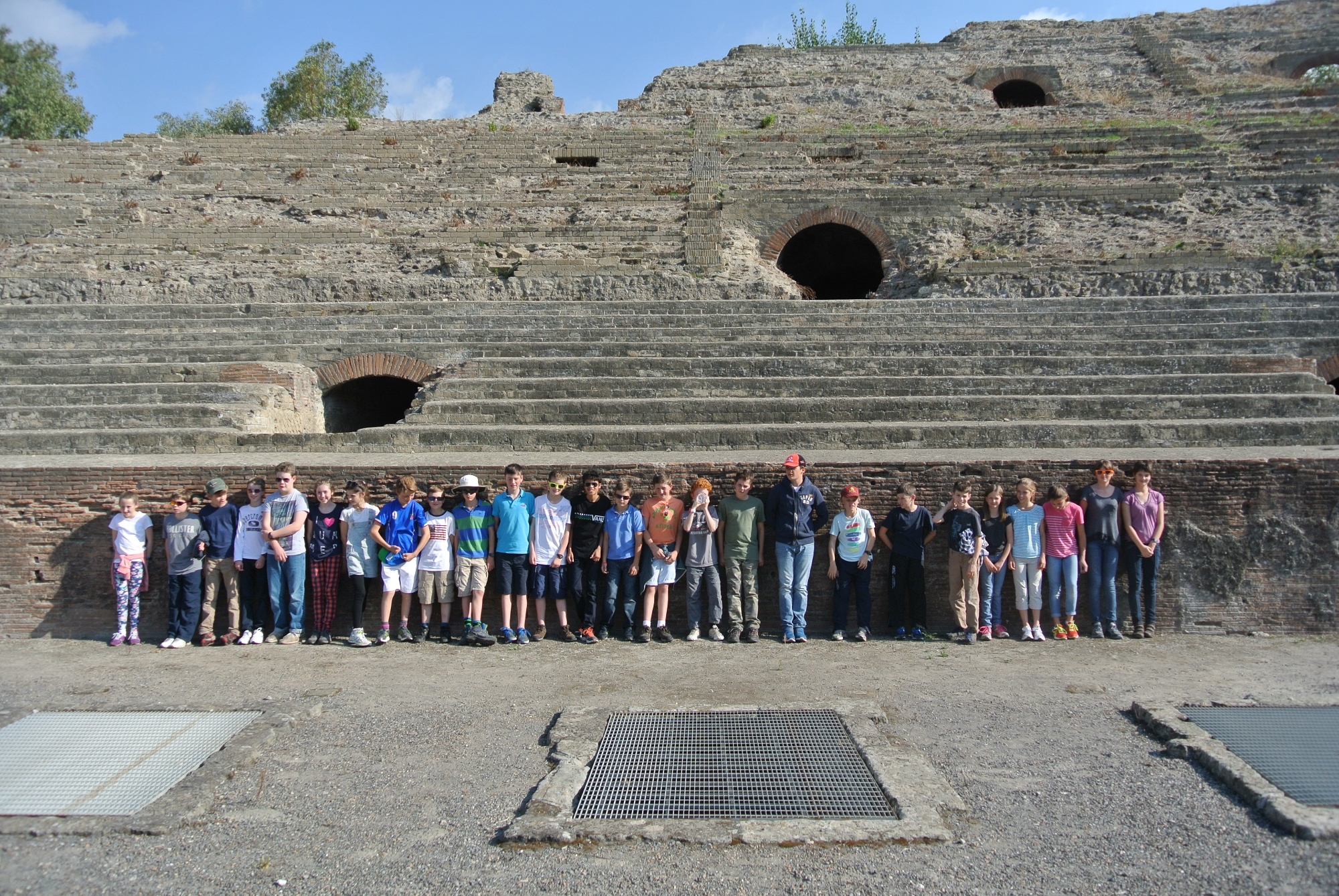 Latin & Classics
LATIN & CLASSICAL STUDIES
Latin and Classical Studies at Marlbororough House is taken as an optional subject from Year 5. It provides a sound foundation of linguistic and cultural knowledge and imbues the children a respect and interest in the Classical World.
Classical Studies and Latin commences in Year 5 with an in-house designed course based around the everyday life of our MHS Roman family. The programme is extended in Year 6 onwards to give the children a good grasp of the grammatical principles underlying Latin and of language in general. The programme promotes the understanding of grammatical principles and the ability to learn and to retain vocabulary and other factual information; it also develops the analytical powers necessary to deal with Latin in its sense as "the algebra "of language.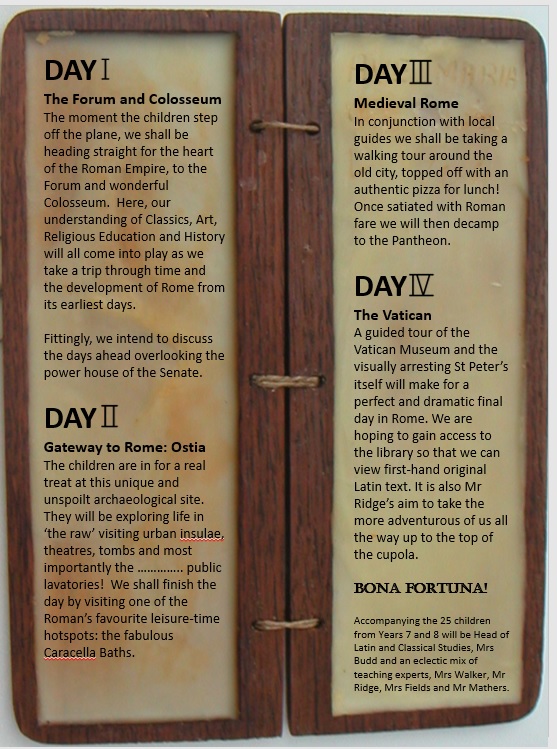 Through our emphasis on the cultural element of the subject, we give pupils an overview of Classical history and culture and this is enhanced through external visits, which have included in recent years Lullingstone Roman Villa, The Painted House in Dover, Richborough Roman Fort, and "Life and Death in Pompeii and Herculaneum" at the British Museum. There is a bi-annual trip offered to Latin students which alternates between Pompeii and area and Roma.
For Scholars the department can offer Ancient Greek to Common Entrance Levels I or II.