We foster strong parent-school relationships at Marlborough House.
We provide many opportunities for parents to watch, contribute or really get involved in school life and the progress of their child. This gives Marlborough House its renowned "family-feel" and why we believe we are set up to consistently deliver a high quality education that values every child.
An exceptionally friendly school where everyone is quickly made to feel part of the community.

The Good Schools Guide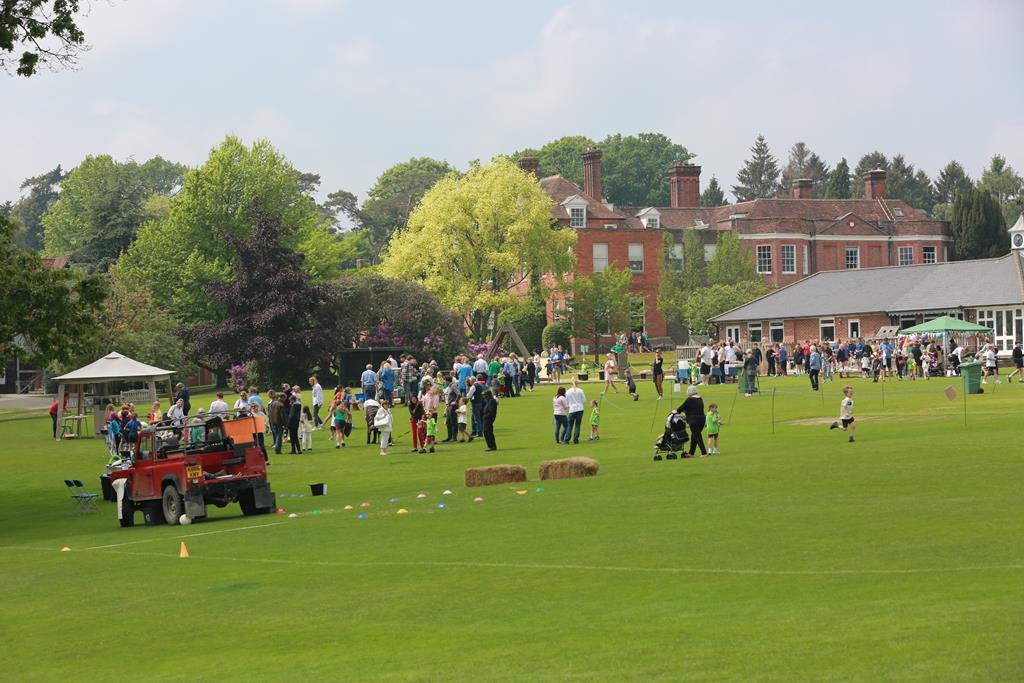 The MHS Family
Marlborough House has a well-deserved reputation for being a very friendly and welcoming school. Our Class Social Representatives along with our Registrar look after all our new families and offer support in the crucial first few weeks and months to help families settle in and find their feet, as we know that joining a new school can be a little daunting for both children and parents.
Tea and coffee are offered each morning in our Gallery, for parents to pop in and catch up with friends old and new. We also host parent clubs after drop-off and in the evenings.
We are fortunate that our Friends of Marlborough House School not only organise events for the pupils, but lay on social events for the parents, providing great opportunities for parents to forge new friendships.
Parent Clubs
As we are blessed with such wonderful facilities and grounds we open our doors to parents through a series of popular on-site activities and clubs, both before and after school to fit in around work and home commitments. The Dads' Football Club is held in our spacious sports hall in the evening and on the weekends, two local football clubs run by our MHS parents are given full use of our sports pitches for coaching sessions. The Old Gym plays host to evening sessions of table tennis and after the morning school run, many MHS mums take part in Tennis Coaching, early bird bootcamps and pilates classes, all of which are structured to challenge both beginners and the more experienced.
We run numerous week-long activity programmes during the holidays to include Art, Crafts, Languages and Sports Coaching. Day camps are also run in our fabulous Forest School.
Staying in touch
We believe that keeping parents up to date with school developments and sharing in the achievements of their children are essential ingredients for a strong school/parent relationship. At Marlborough House, we understand parents have increasingly busy lives so in addition to offering the Extended Day and a comprehensive rostrum of After-School Clubs, we use communication platforms that enable parents and friends to keep abreast of news and school information whether they are at home, at work or on the move.
We publish daily news stories on our website and social media channels (Facebook and Instagram) whilst reserving a secure online area for current parents to view more comprehensive photo galleries from school trips, fundraisers, after-school clubs, social events and classrooms in session. Here we also publish a Weekly Bulletin with all the essential notices for parents, any announcements and reminders. The Castle, our school magazine, charts the success and achievements of each term in a full colour, glossy compendium that parents will can treasure. We also publish a termly school Almanac, listing our school events and fixtures.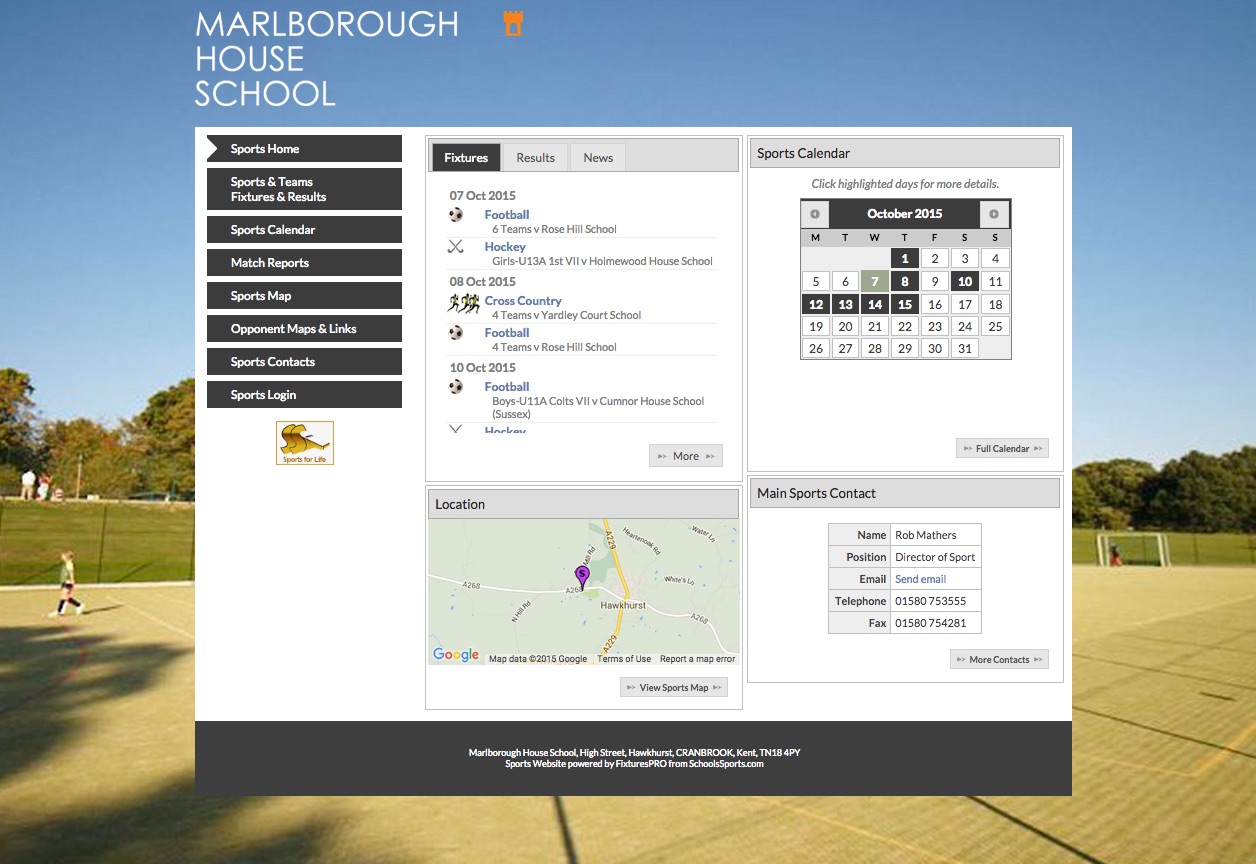 Sport really IS for all at Marlborough House so we have invested in a sophisticated sports content management system that ensures parents don't have to wait until the end of the week to catch the match reports. The system is easy to use and enables parents to keep abreast of all upcoming fixtures and match statistics as well as view teamsheets, fixture location maps, last minute changes - on their desktop, smartphone or tablet.
There are excellent lines of communication and information about school life is plentiful

isi report
Links with parents are excellent. High levels of parental satisfaction were expressed in the pre-inspection questionnaires and during discussions

isi report June 2015